They say, the beauty of glass fits in every corner, and this year, we present four new pieces of ready-to-shine in homes all over the world.
 Once again we teamed up with Japanese studio Nendo to breathe life into our previous collection Press Lamp. This time it is dressed in an "iced glass" surface.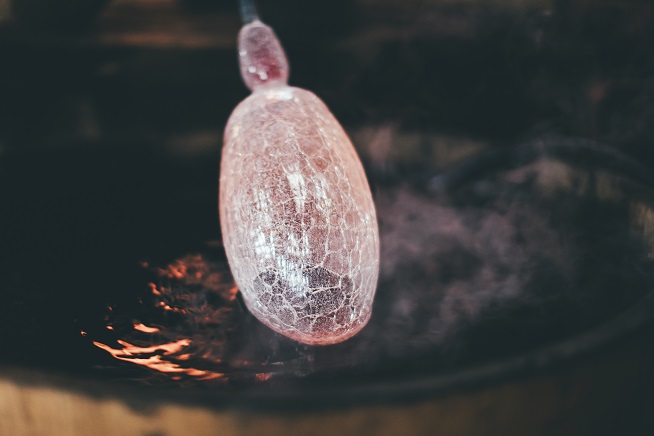 The hot, hand-blown piece is twice heated and twice cooled down. The final step is to dip the hot glass in a bucket of water. Water makes the glass crack and the heat then seals the cracks to make the piece whole again. Voilá!
Space, Fire, and Illusions
For the rest of the new lighting, we teamed up with Czech designers – our own creative director Maxim Velčovský, and two shooting stars Lukáš Novák and Cyril Dunděra.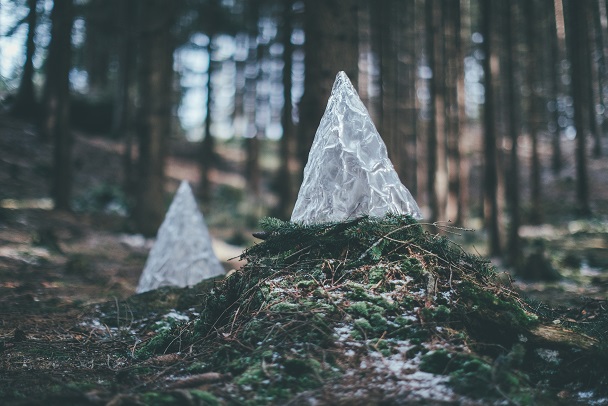 Their lightings embrace the visual appearance of the universe, play with optical illusions or pay a tribute to a volcanic mountain range in the Northern Bohemia. Are you looking forward to seeing them?
Join our Nature of Glass virtual adventure through our social media channels – Facebook, Instagram, Linkedin, Pinterest, Twitter, and WeChat (scan QR code below)  – where we will share more and more in the upcoming weeks. Inspiration is just a click away! Follow #TheNatureOfLasvit.