Since 2007 we have been on a mission to spread light around the world. After eleven years of diligent research, we have developed our own theory – "The Theory of Light", derived from our investigations into the formation of light through Reflection, Perception, Spectrum, and Nature, and presented in four outstanding installations that fuse the science of light and human creativity. We present our findings by means of four outstanding installations. 
Are you ready to discover the beauty and power of light hidden within pristine glass? Just follow our sophisticated experiments which lead us ever closer to a simple truth.
Luxury + Lux + Graffiti = DE-LUX-ITY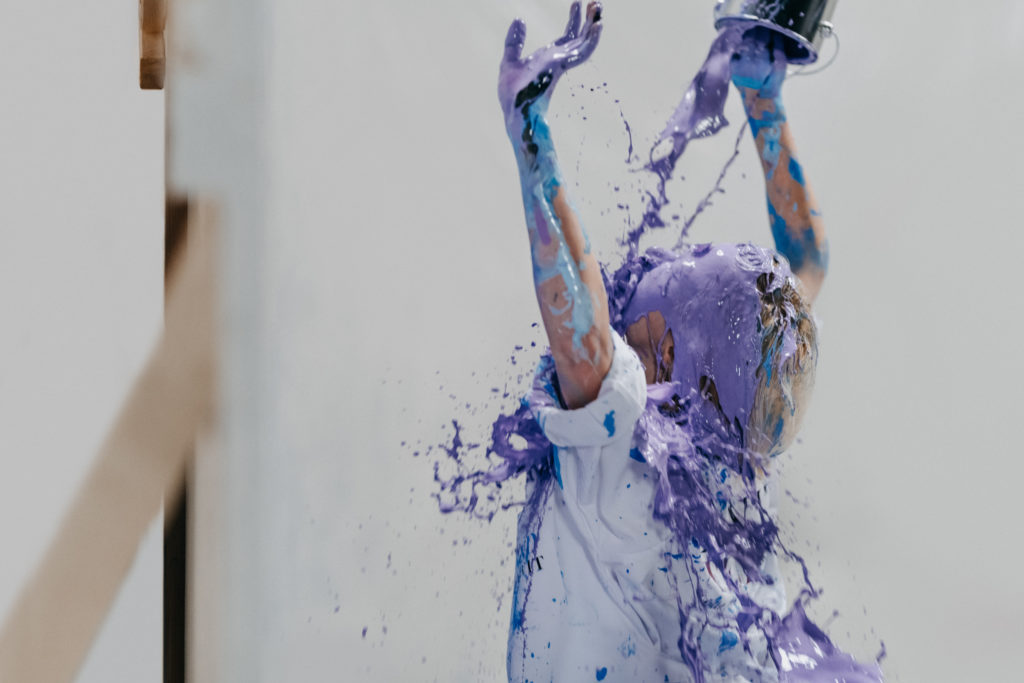 Everyone knows the basic facts about light and its color spectrum, but what if one wants to catch and preserve its color spectrum in glass? An experiment capturing the colour spectrum by different glassmaking techniques resulted in De-Lux-Ity. The designer, Wanda Valihrachová, used colour coding as well as surfaces and their colour features, finding original inspiration in street art.  The installation called De-Lux-Ity is kind of unparalleled, unrepeatable glass graffiti.
AURA
The experiment with reflection was led by Mária Čulenová.  Her lighting installation, called Aura, is inspired by the moon – the best representative of light reflection phenomena in the universe. We say "moonlight," but it is only the reflection of the Sun we see. Everything we know about the size, surface and phases of the moon, we had learned thanks to this reflection. Aura showcases the individual phases of the moon and Mária used hand-blown glass to create its shape.
LIANA – natural design for your home
A swarm of fireflies can lighten up a meadow, the amazing jellyfish can shine even in the middle of a dark ocean, and special types of mushrooms often glow in the forest. Maxim Velčovský studied bio-lights and tried to "capture it" in a special metal net. The overall piece resembles a tropical vine, hence its name: Liana means 'vine' in the Czech tongue. Velčovský's Liana can be optimized for any space. Liana – design for your home!
Leave "TRACES" of Emotions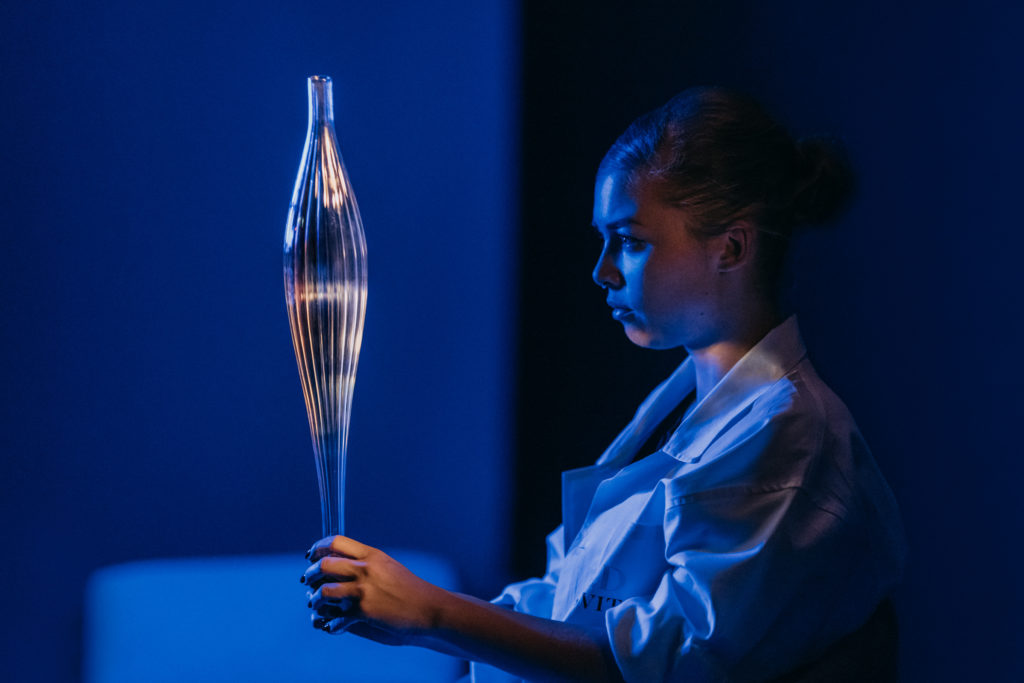 Is it possible to express yourself through light? Can we transform our emotions into a ray of light? Do emotions possess color? Those were some of the questions which Katarína Fulínová, and Kateřina Handlová raised while conducting their experiment which charts the viewers' emotions through light and color. By means of their sophisticated interactive artwork, they allow the viewer to become co-creator of a spectacular installation. Everyone can become a designer for a while and leave a lighting trace written in glass and light.
Recommended for Home Experiments
Presentation of our thoughtful pieces for smaller spaces and a larger audience will be present as well. There will be the new Neverending Glory M, designed by Jan Plecháč and Henry Wielgus. A brand new collection was conceived thanks to our collaboration with American architect William Pedersen. New pieces will also be displayed from the Yakisugi collection, designed by Japanese architect Kengo Kuma, and the Duna collection, designed by Zaha Hadid.
Discover the latest results of light and glass experiments at Euroluce 2019.
Fiera Rho, Milan Hall 15 / Stand C43 / D36
9 – 14/4/2019
9:30 AM – 6:30 PM