Miles draws inspiration from the many parallels between music-making and glass blowing.
"The process of developing Miles was liberating. With the exceptional craftsmanship offered by Lasvit and a deep understanding of our design intent, we were able to transcend the physical limitations of crafting artisanal glass and dream without constraints," say George Yabu and Glenn Pushelberg about the new collection.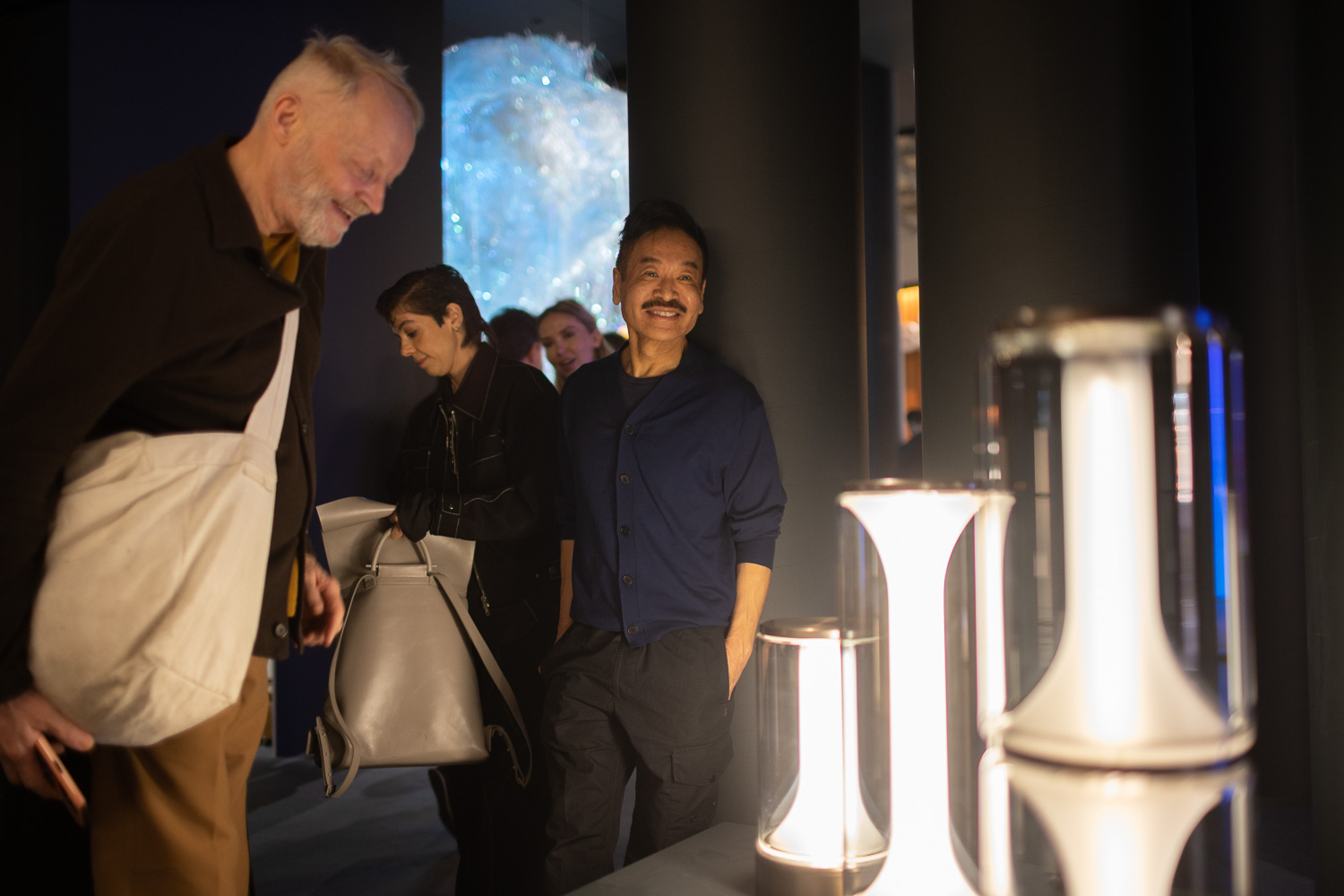 Lighting Inspired by Glasssworks and Orchestra
Formally, the collection clearly references brass instruments, which comes to mind when observing Lasvit's craftspeople blowing glass. (Craftsmen in the glassworks use a special pipe with a mouthpiece on one end and hot glass on the other. They blow air into it and create glass-blown pieces.)
Less evident is the constant balance that must be maintained when pushing glassmaking to its limits—a balance between innovation and the physical constraints of the material and techniques. We can see a similar balancing act performed during a trumpet player's solo or a jazz vocalist's scat.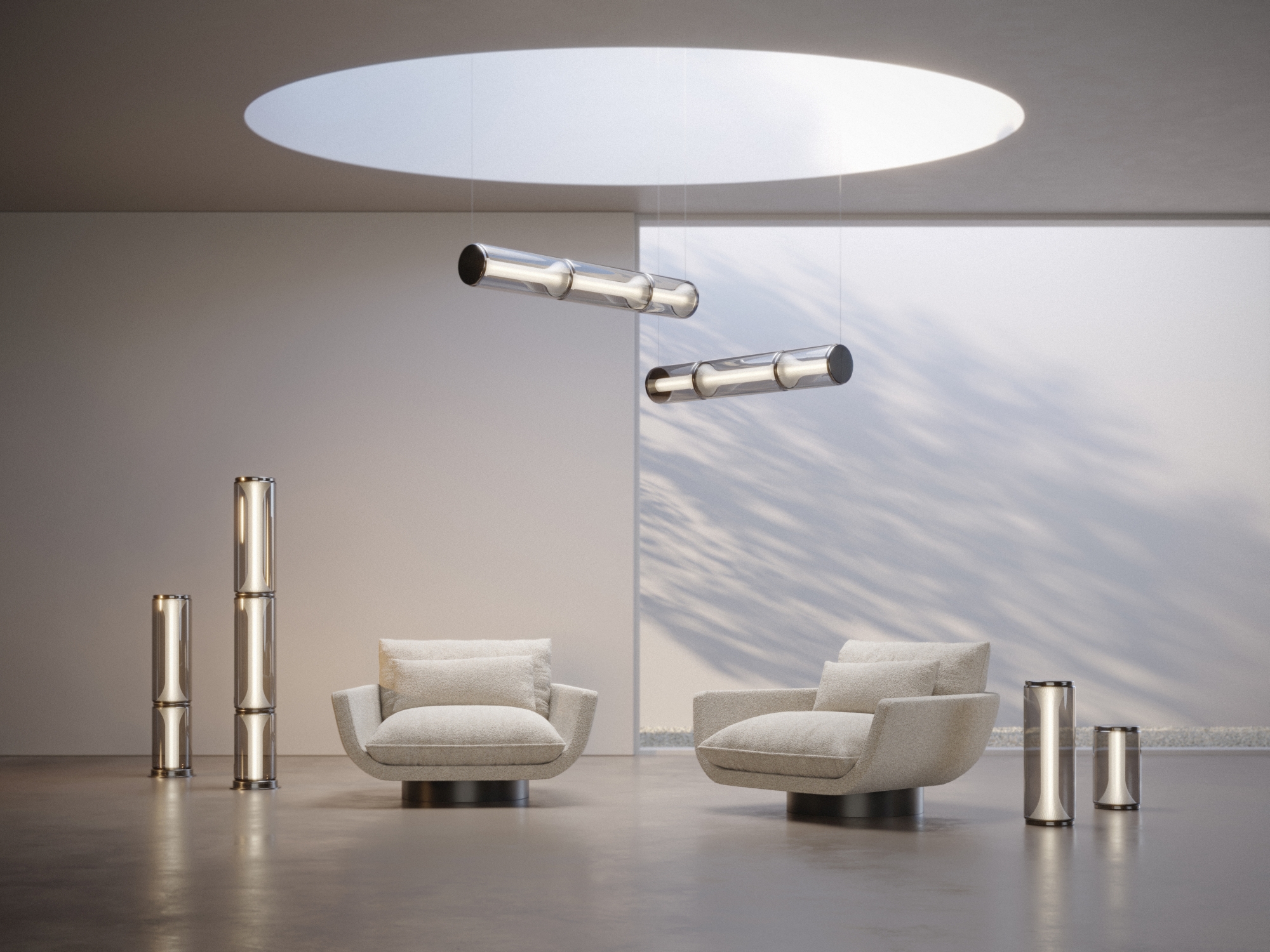 Within its simple outer casing, Miles features elegantly fluted shapes. When multiplied, these interconnected inner forms transform into a rhythmic sculpture of light, capturing attention while harmonizing with any environment.
Designer's Imprints within Lasvit 
There is a longstanding partnership between Lasvit and the Canadian creative duo, Yabu Pushelberg. The first collection Lasvit created together with them was Cipher, which was unveiled in Milan in 2017 and quickly became a beloved favorite.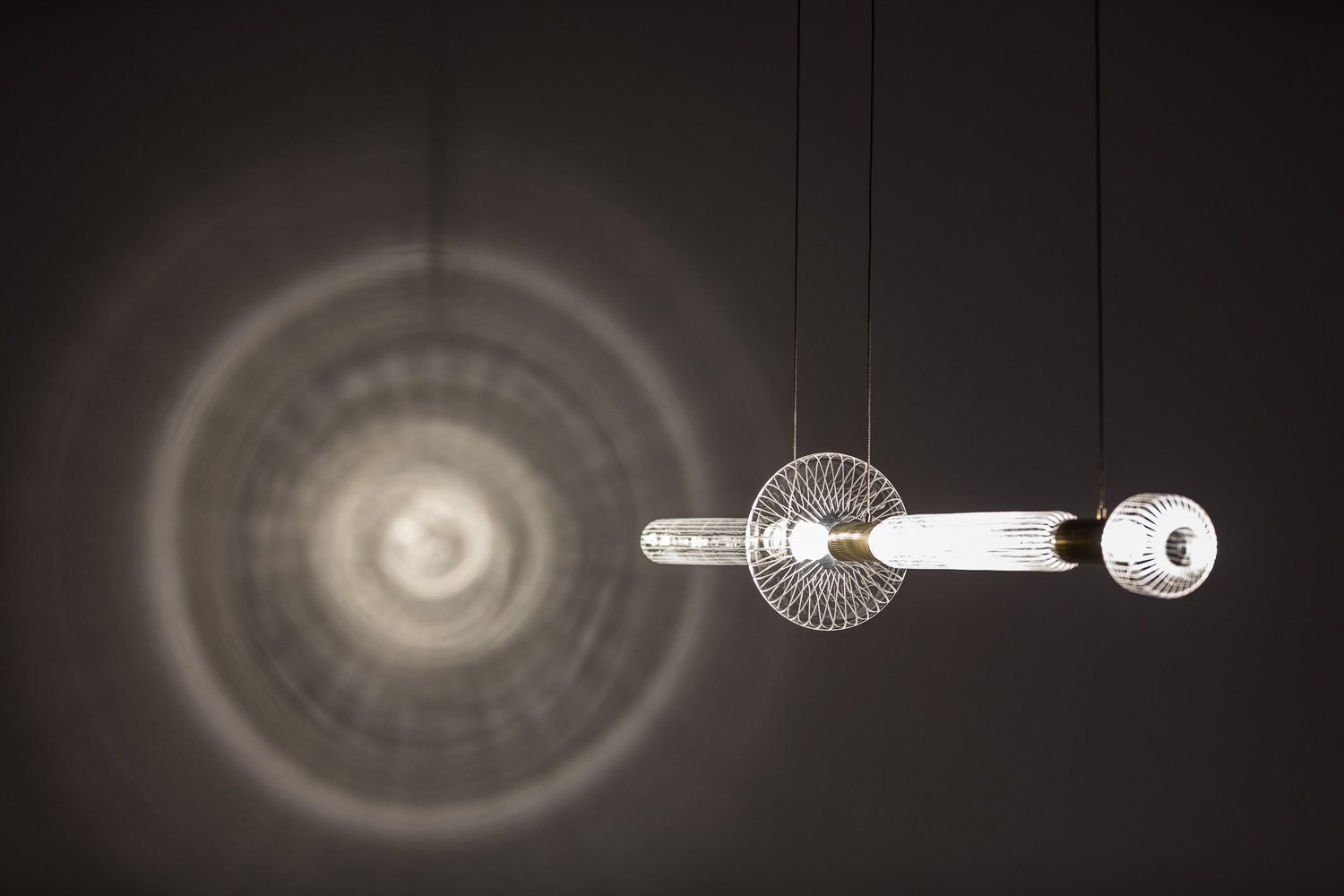 Thanks to its versatility, Cipher has been embraced by Lasvit's clients worldwide. Its individual pieces can be connected into lines or stars, allowing for tailor-made installations in spaces large or small. Cipher-ized hotels can now be found across the globe.
Visit the SLS Lux Brickell Hotel in Miami, the Four Seasons in Chicago, or the Londoner Hotel in London to see for yourself.