These tiles were created back in the 70's and are typical for the majority of Prague's metro stations. The tiles combine convex and concave shapes and together they create a special visual puzzle. Dunděra implemented this visual characteristic into his glass creation.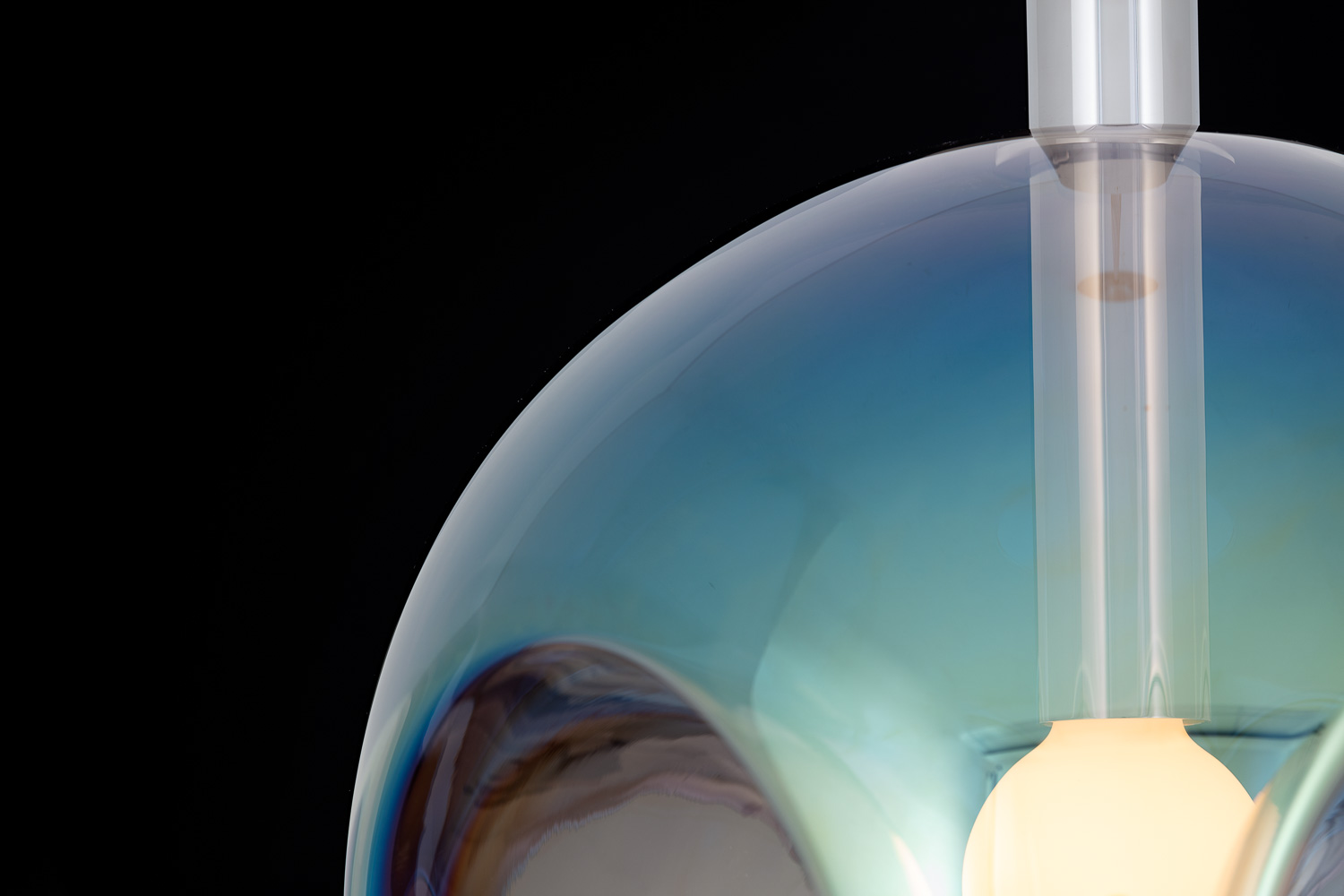 "The tiles in the metro were always a great example of applied art for me. They look great, can shatter sound, and even distinguish each station by their color. When you sit in the metro you can learn how to identify stations just by the color of these tiles. I wanted the Globe Metro to fit into any interior, and to define it with its shape and color," explains Dunděra.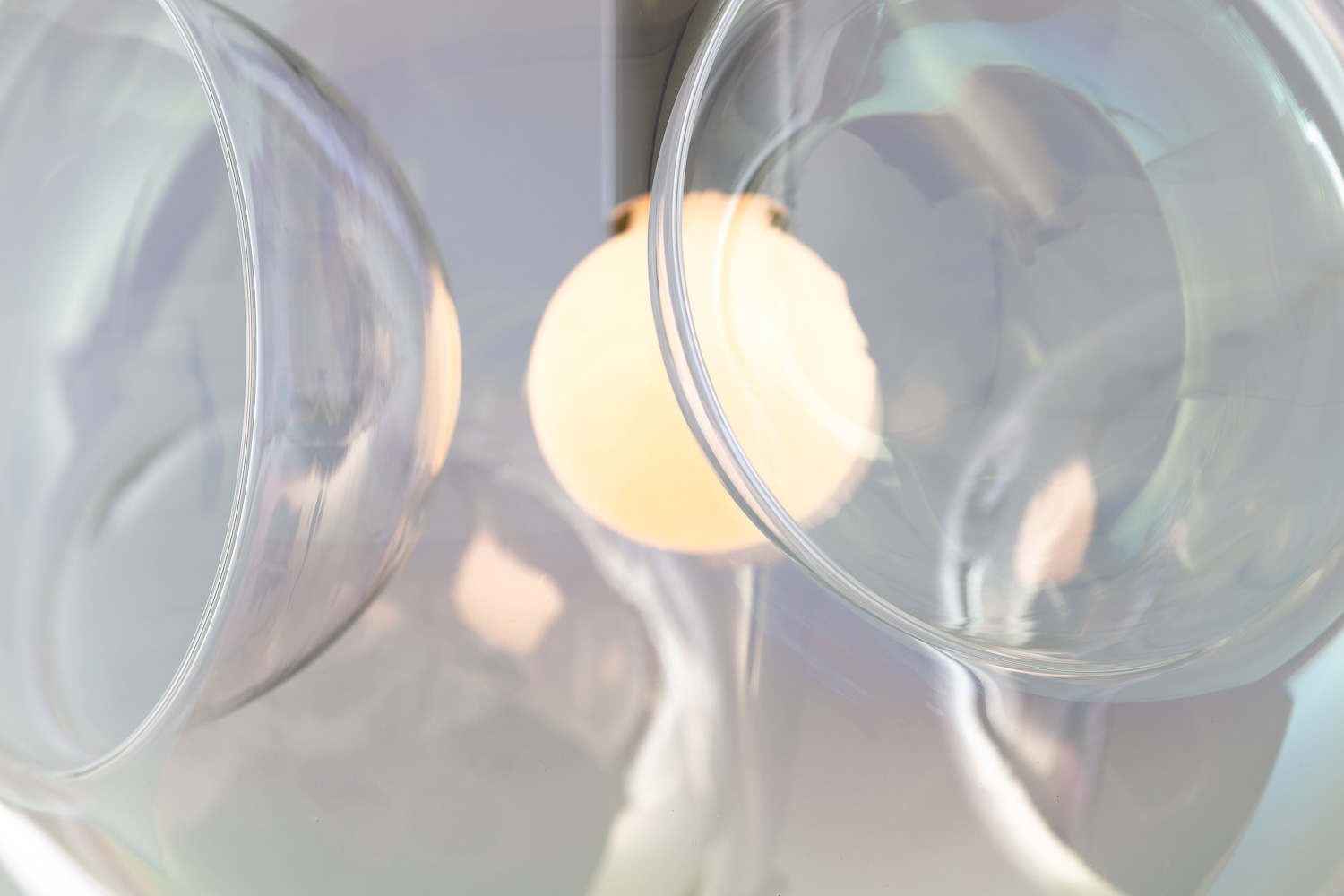 "They symbolize a part of Prague's urban architecture and are, most importantly, a beautiful piece of design. I wanted to emphasize the smooth form within these tiles, so that others can get a feel for its beauty too," says Dunděra.
As a reminder of the original inspiration, the Globe Metro reflects the characteristics of metal. While the 400mm-diameter ball is all made of borosilicate glass, it is also metal-coated and comes in two different colors – rainbow blue and iris.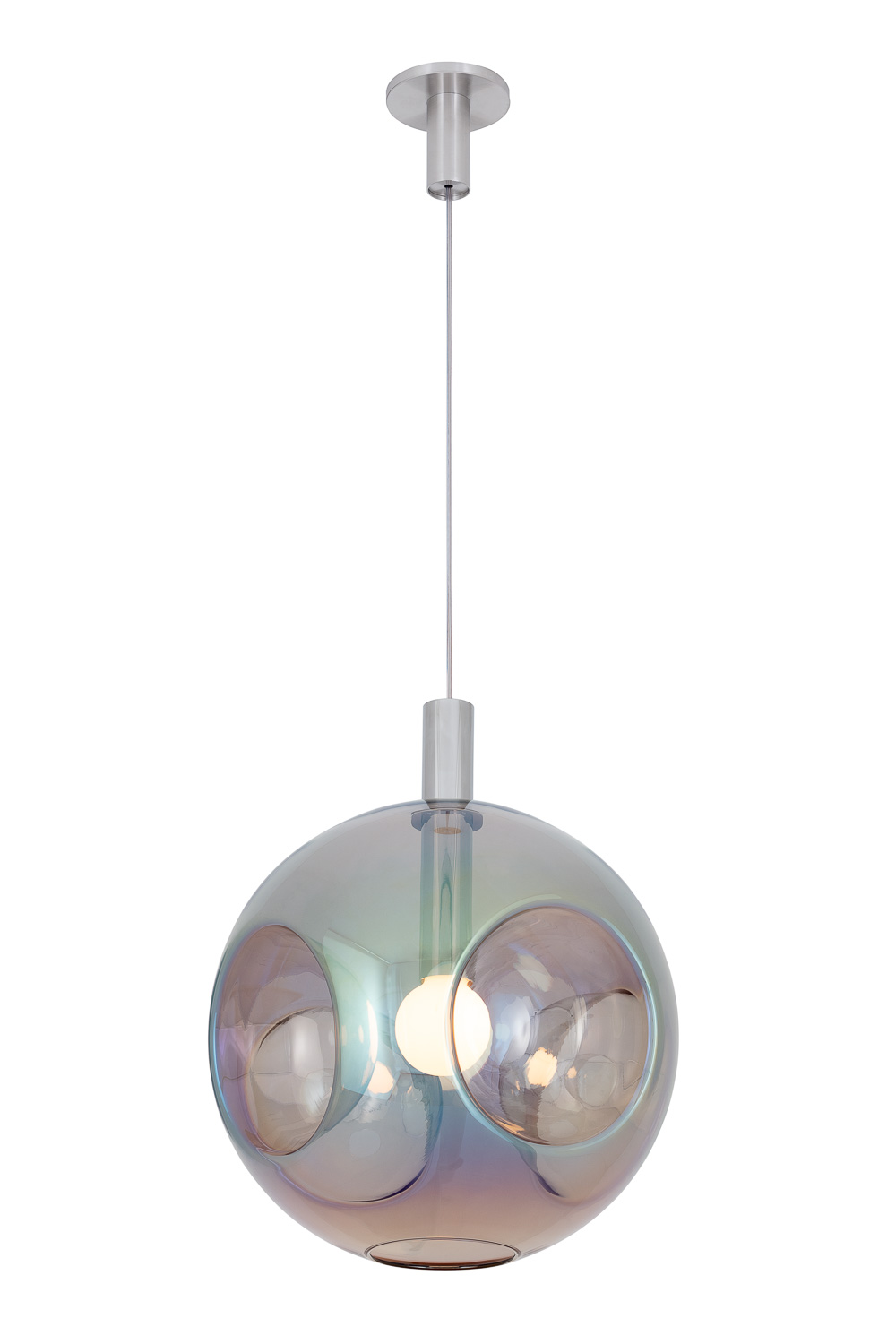 Stay connected to the Nature of Glass through our social media channels – Facebook, Instagram, Linkedin, Pinterest, Twitter, and WeChat (scan QR code below)  – where we will share more and more in the upcoming weeks.
Inspiration is just a click away!
Follow #TheNatureOfLasvit.