This piece is a hanging talisman to light, bloom and the creative side of nature, and is the perfect inspiration for creating something fresh and daring.
"We wanted to capture the creative juices which come from merging warm hues with cold surfaces, wreathed metal with fragile glass, and dark boughs with bright blossoms," says the designer Jana Růžičková who created this piece together with the famous creative duo Yabu Pushelberg.
Midsummer ICON contains three different modules, or "rings." It is possible to buy module A, B or C separately or combine them in any way you want.
Midsummer is a symbiosis of metal and glass. The final piece is a fine jewel for any house. The installation is made of free-blown glass which allows for various options and custom processing. The individual components are plated with multi-colored metals, adding a range of diversity to an already complex form.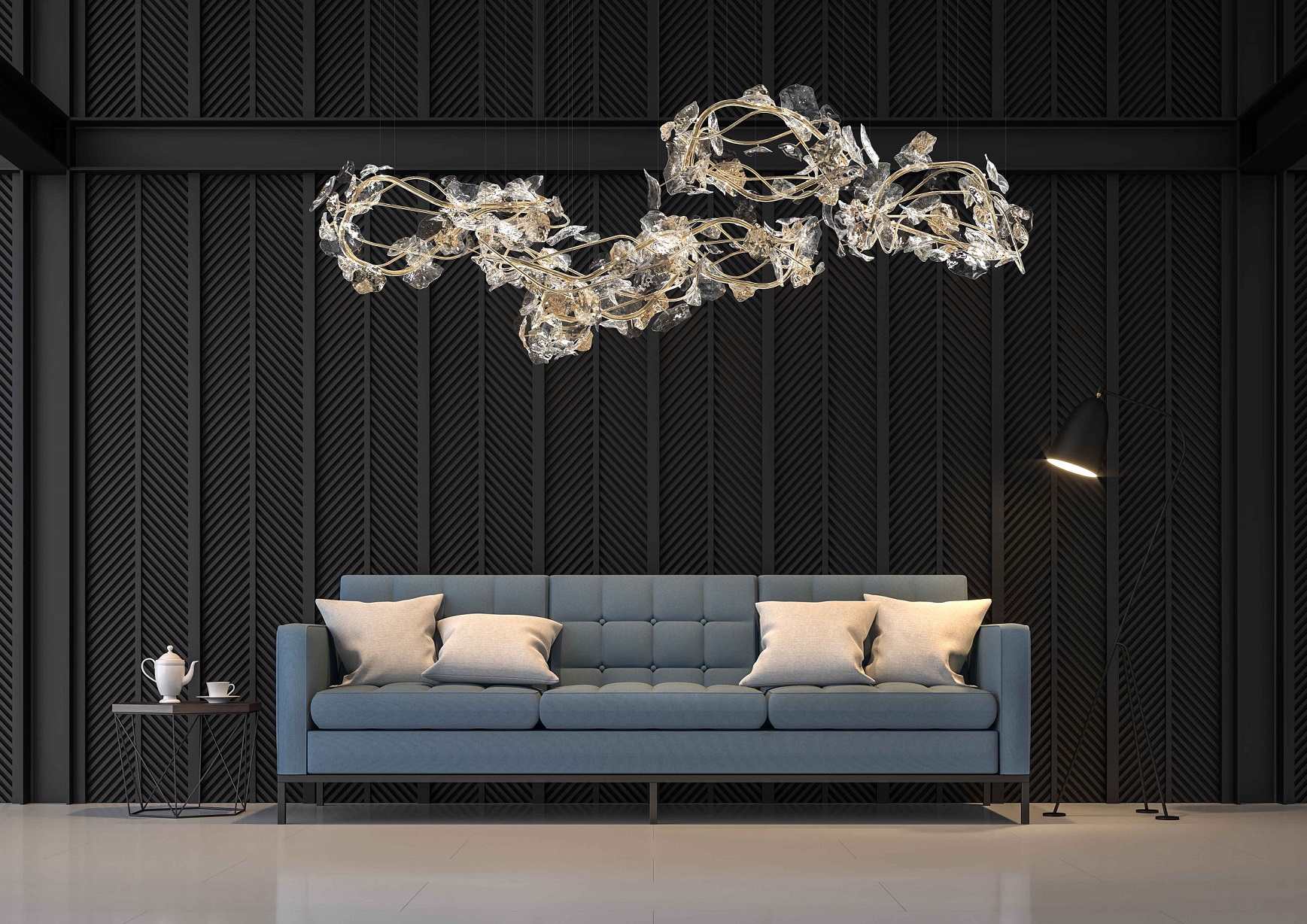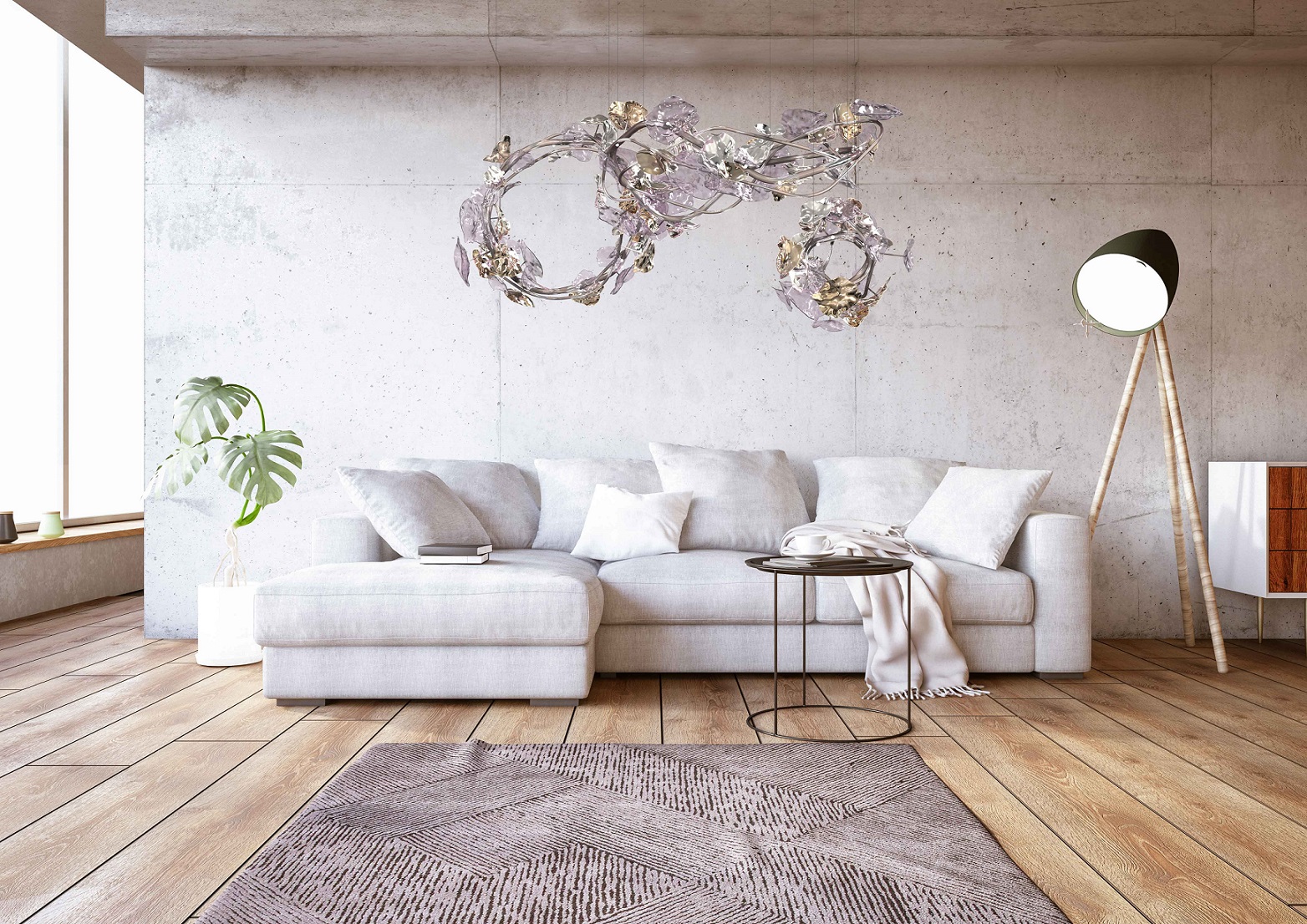 There are also two color varieties – combination of rose, silver metal coated and gold metal coated components for warm color looking piece …..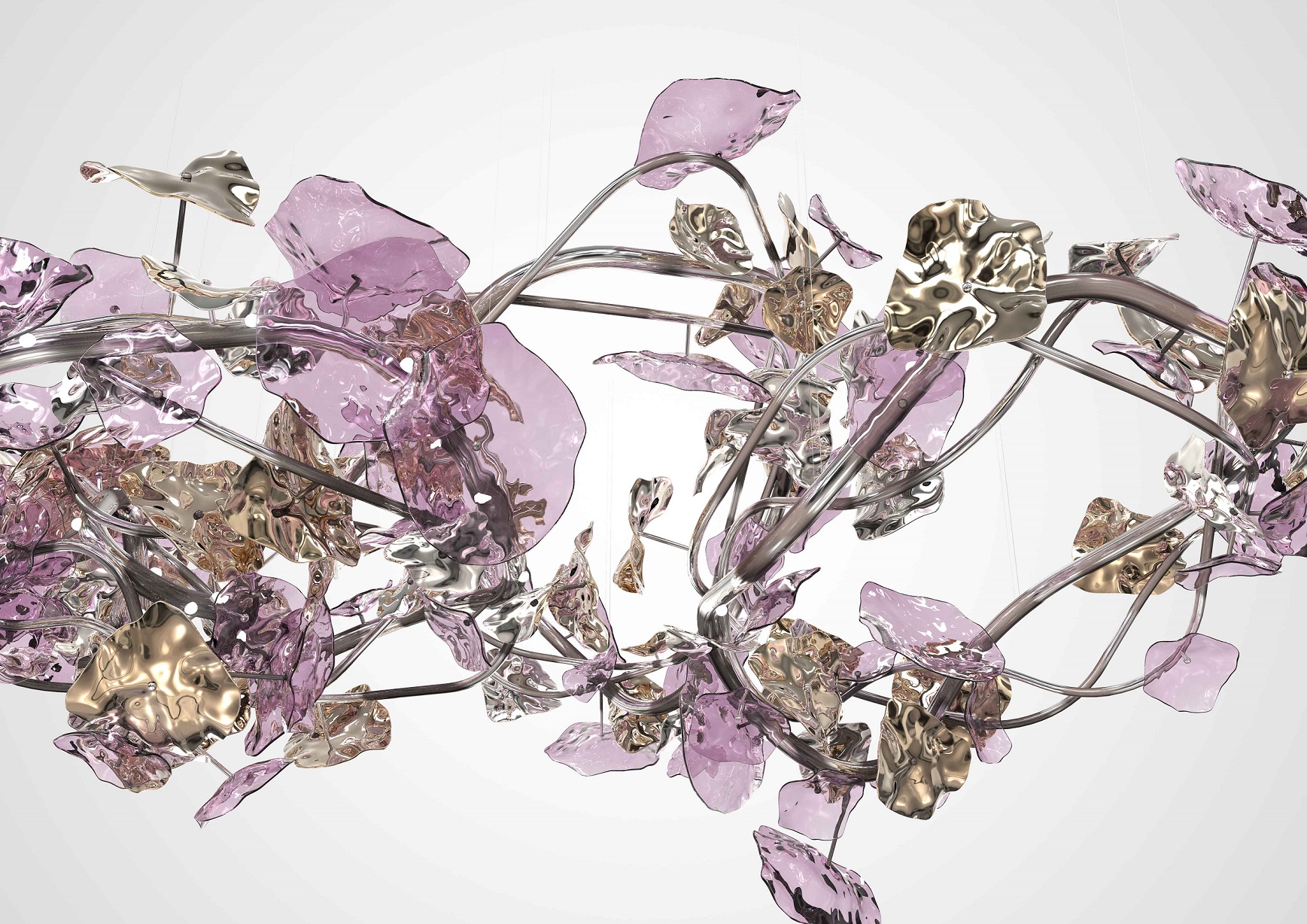 ….. or combination of clear with bubbles and smoke pieces for cold outlook. This way Midsummer ICON can fit any and each interior.
The design concept for Midsummer was firstly introduced in a residential development project in Hong Kong in 2019 and since then it has caught the eye of clients all over the world.
Inspiration is just a click away!
Follow #LasvitDesign and stay connected to the beauty of glass through our social media channels – Facebook, Instagram, Linkedin, Pinterest, Twitter, and WeChat (scan QR code below).