Inspired by the traditional slate roof shingles of the region, these glass tiles integrate transparency and technology, combining the intrinsic beauty of glass and light in the local vernacular.
The houses on Palackého Square in Nový Bor have been occupied by glassmakers since the late 18th century. LASVIT has carefully restored both historic sites, and is dedicated to restoring the authentic glassmaking traditions of Nový Bor.
The unusual glass house architecture dazzles
LASVIT invited a number of architectural firms to submit proposals for a design. A primary concern was to create a complex with a strong identity, which would remain connected to its surroundings as part of the town's fabric. The winning design was proposed by Czech architects OV-A, founded by Štěpán Valouch and Jiří Opočenský.
"The relationship between the two houses, originally baroque-era cottages, and their modern incarnation is most interesting. These houses have a unique shape, both on the inside and the outside – the black house is closed in upon itself, while the glass house is like a shining lamp lighting up the city. May this be a sign of the rejuvenation and new burst of confidence in glassmaking in the region," said Valouch.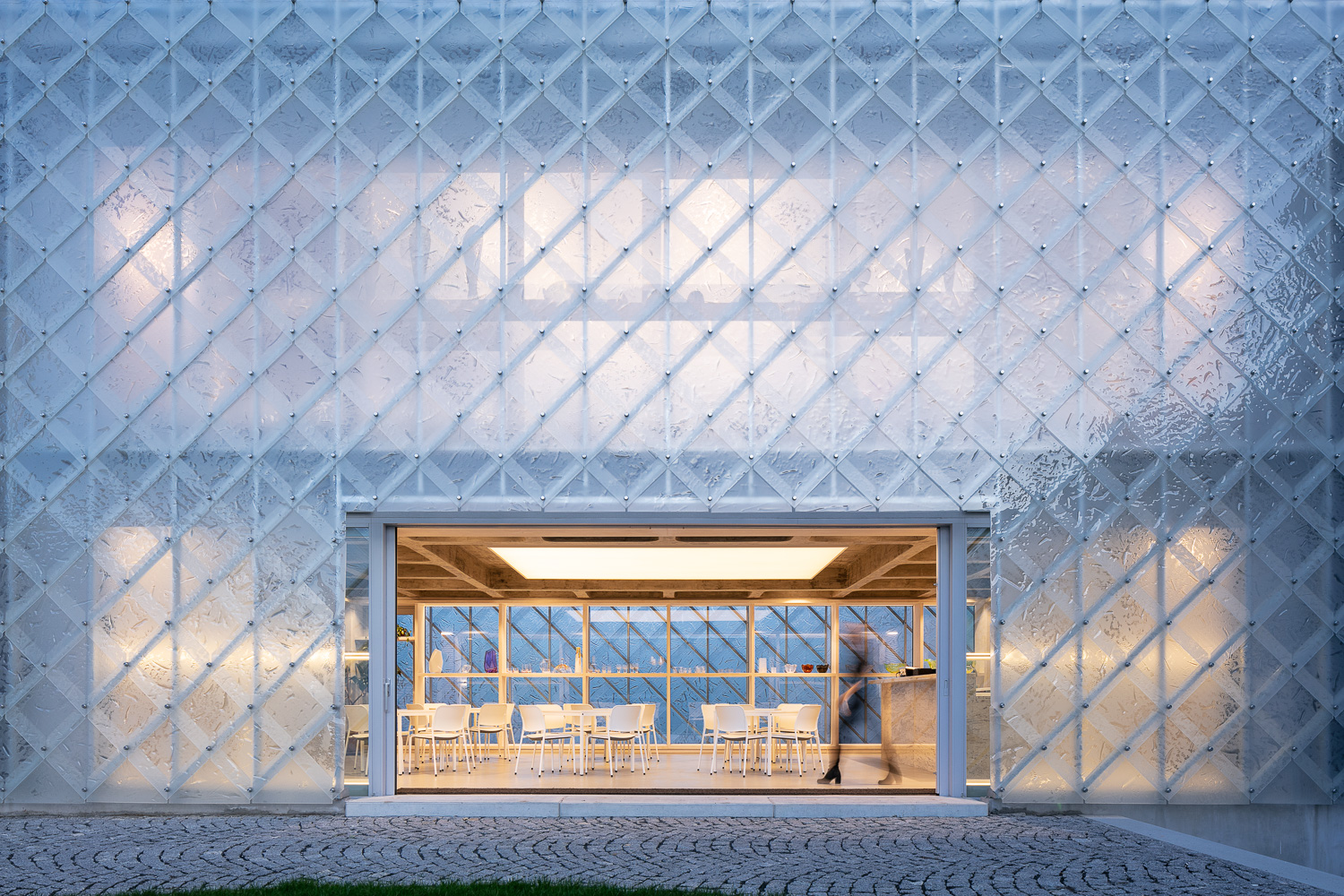 The glass house appears as a lighthouse, shining not only on to the surrounding town but also performs a symbolic function, shining a light far beyond the borders of the Czech Republic. The entire building is clad in glass tiles, which LASVIT developed especially for it. "The overlay drew inspiration from the slate shingles which have traditionally been used for buildings throughout the Česká Lípa district since time immemorial," Valouch explained.
A renovation full of surprises
During construction, the architects discovered a well that was not listed in the town records. Inspired by this historic "found" feature, they decided to celebrate it as an interesting architectural feature inside the building. Visitors now look through a glass floor to see all the way to the bottom of the well, which may have been part of the original settlement.