Professional judges of Dezeen Awards appreciated the idea behind this complex of buildings in a small town near Czechia borders.
"This project combines head, hand and heart. The building displays a proud heritage about what the company does in terms of craft, and celebrates – the reuse of old buildings."
Two hundred years ago, the two timbered houses at Palackého square in Nový Bor were the home of glass workers. Lasvit renovated these historical houses and in 2019 made them its headquarters.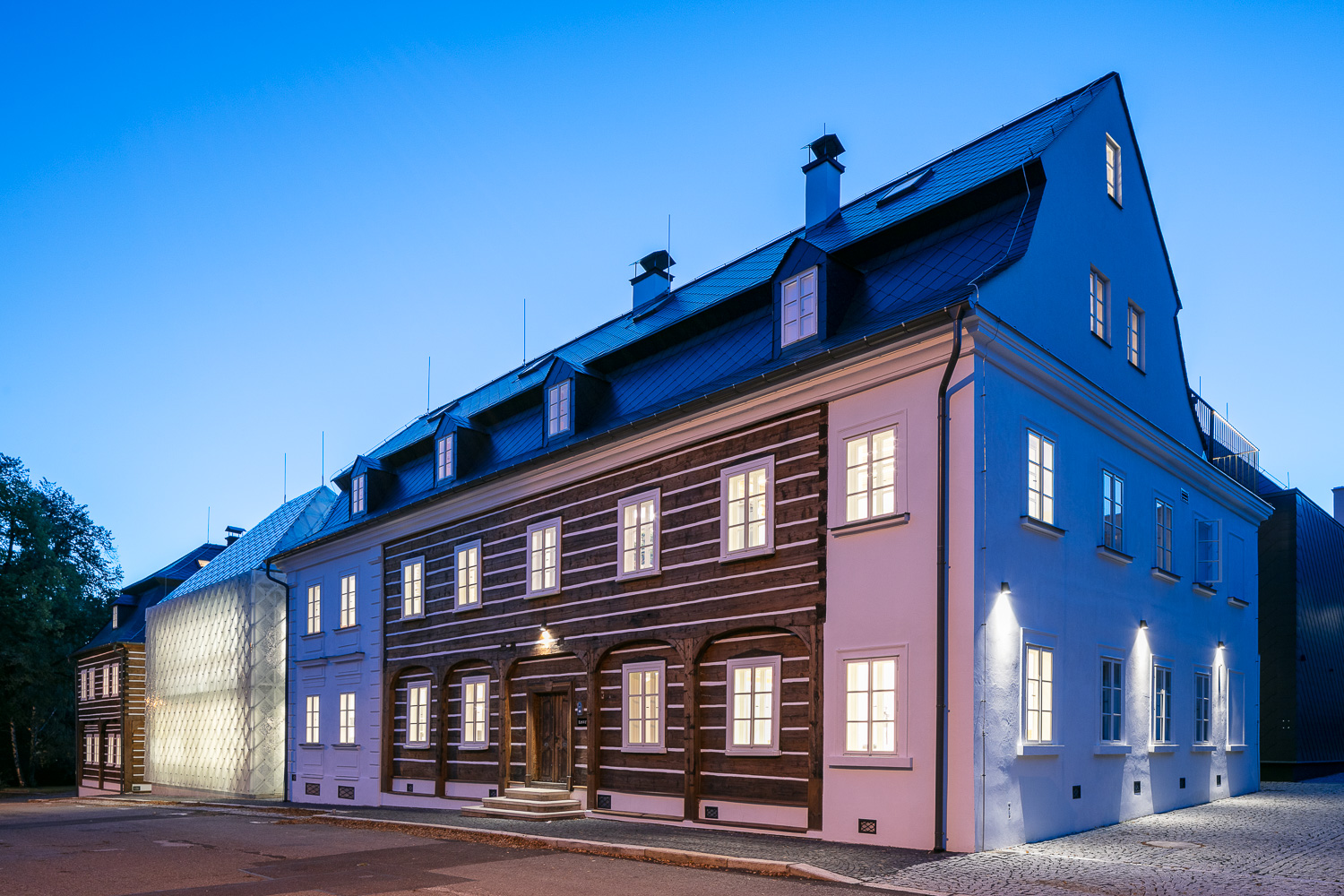 The whole compound also features two modern, newly-built buildings – the Black house and the Glass house – which are a metaphor for darkness and light.
The Best also According to the Public
A month before that Dezeen readers have chosen the winners of the Dezeen Awards 2020 public vote for architecture and LASVIT´s headquarters were among them.
A total of 62,447 votes were cast and verified across all categories. There were five buildings competing in the business building category. LASVIT won with 27% of all votes compared to 25% of votes for the second Kohan Ceram Central Office.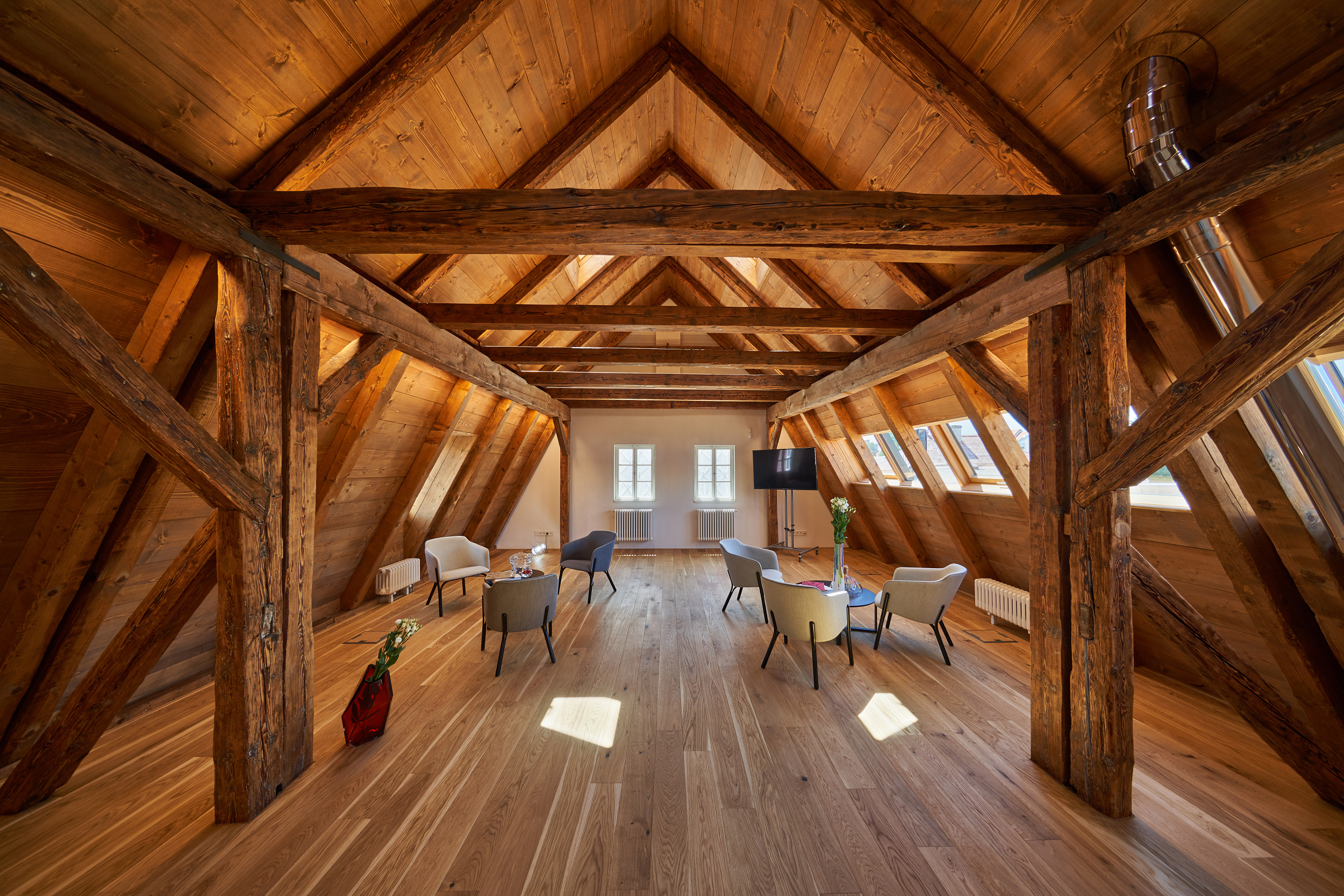 The Adventure of Building a Glass House
In June 2019, the LASVIT company finished a project which we had worked on for four years.
"We wanted to build our headquarters in Northern Bohemia, the region where the company originally came from," says LASVIT's owner and founder Leon Jakimič.
The region of Nový Bor can demonstrably trace its glassmaking tradition to the year 1414, and we proudly pick up on this legacy. And why a house made completely of glass?
"Glass is our game, so we wanted to create something special and build a real "lighthouse of glassmaking" in Northern Bohemia," adds Jakimič.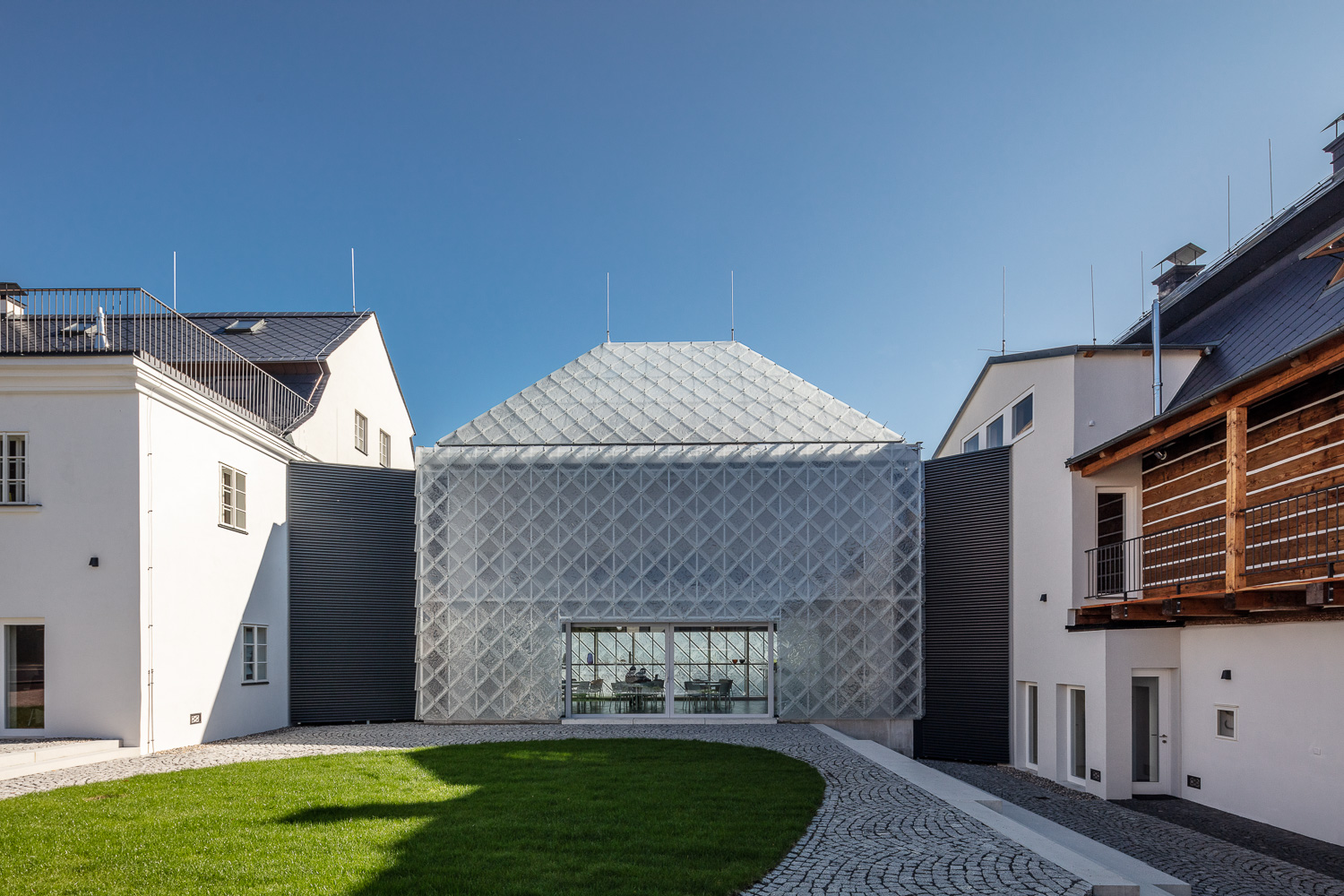 We are extremely proud that our HQ made it to Dezeen Awards final round. We have several other awards "at home" already. LASVIT HQ has already won Grandprix of Architects, Czech Architecture Award, Czech Building of the Year, Site of the Liberec Region and Building of the Liberec Region award.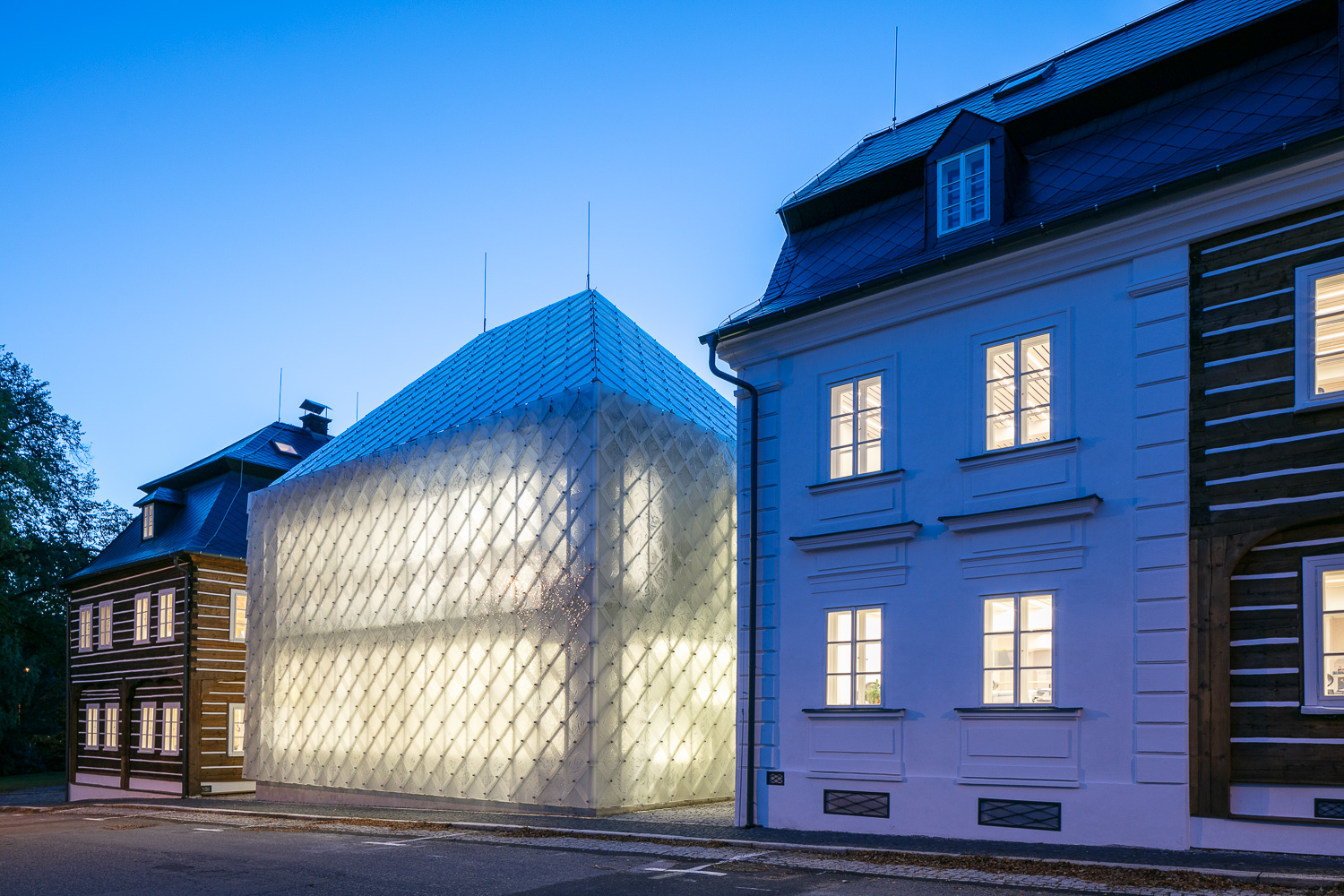 Story of Glass
The inspiration for the glass house builds on the tradition of the Česká Lípa region, where the houses used to be covered by slate shingles. This rock is specific because it is brittle and easy to cleave. One can cleave off thin slates, which were then used to cover the buildings.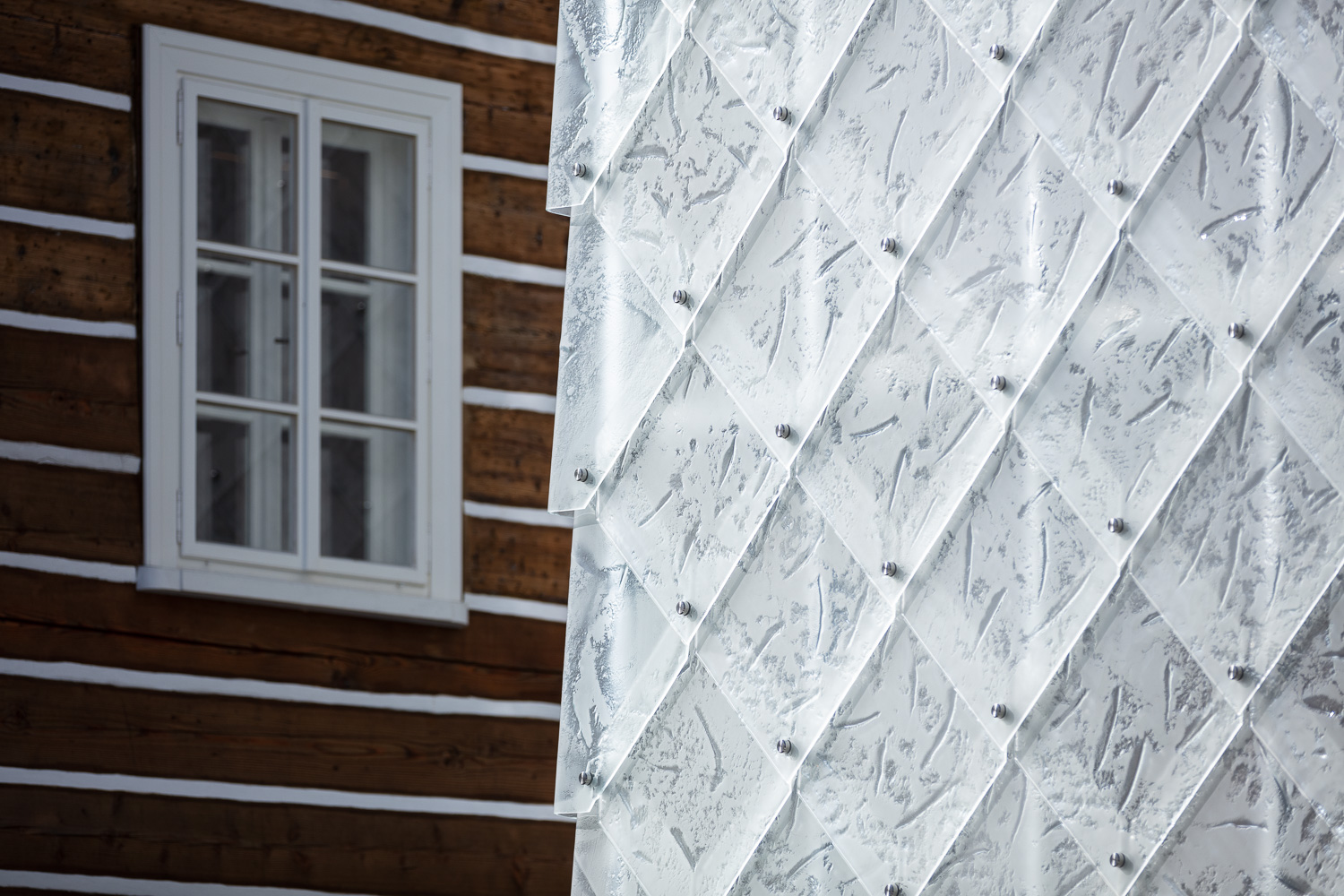 It was very hard to set the proper conditions for production in the kiln, and it took us many months of trials before we achieved the "glass slate" effect.
The tiles are transparent and cover the building's entire surface. The house can positively glow after dark and become a metaphorical lighthouse of glassmaking for all the region.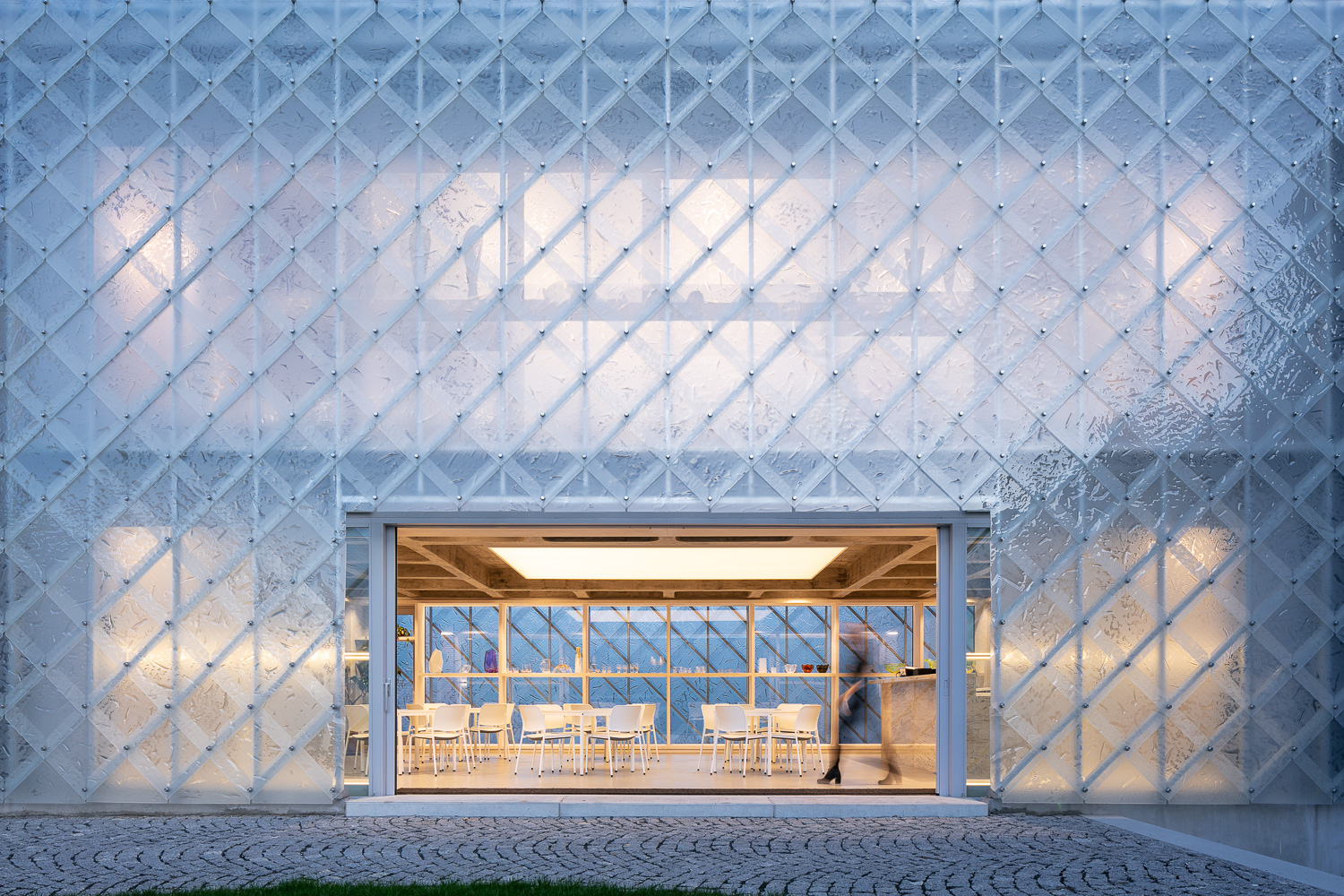 Inspiration is just a click away!
Follow #Lasvitdesign and stay connected to the beauty of glass through our social media channels – Facebook, Instagram, Linkedin, Pinterest, Twitter, and WeChat (scan QR code below).