The Old War Office, situated near Buckingham Palace, stands as a testament to tales of bravery, fortitude, and resilience.
Recognizing the significance of the space, Shalini Hinduja of the Hinduja Group and Matteo Canepari, Head of Design at The OWO, envisioned a grand installation for the triple-height space facing the main courtyard. They asked for a piece that would captivate both interior and exterior viewers.
Designer Lighting Inspired by the Remembrance Day
While Petra Šošťáková, one of Lasvit's seasoned designers, initially proposed an installation featuring elegant white glass petals, creative conversations with the client, the building's historical context, and the symbolism of the poppy flower shaped the project's evolution into a vibrant palette of reds, blacks, and whites.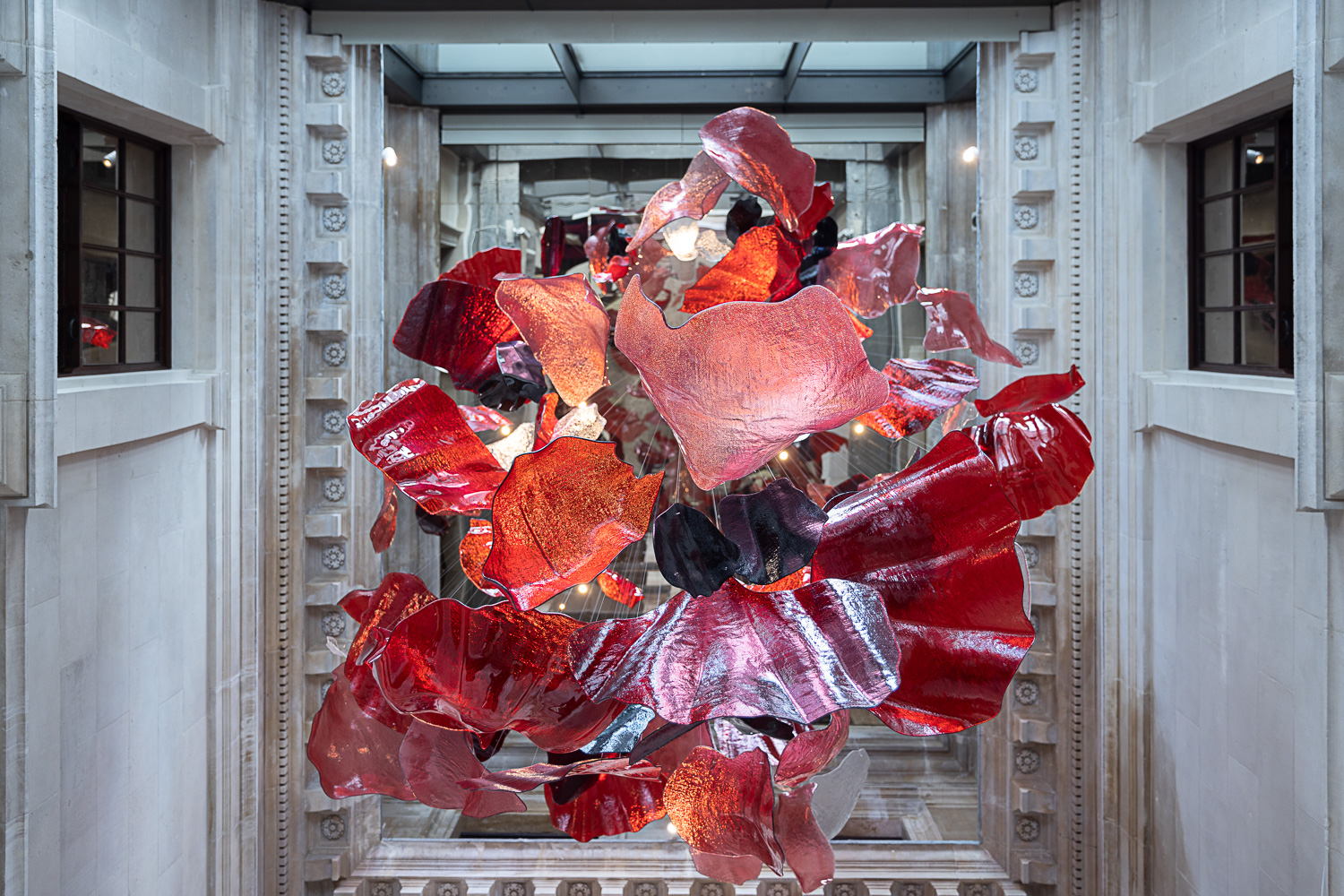 "I wanted to capture the essence of the natural poppy flowers, their swaying movement in the field, and the profound significance they hold," expresses the designer, who once lived in London and personally witnessed the importance of Remembrance Day.
Handcrafted Glass in Poppy Formations
"We aimed to create a work that would be impossible to replicate elsewhere, one which would truly capture the essence of this remarkable building and its historical context," Petra elaborates.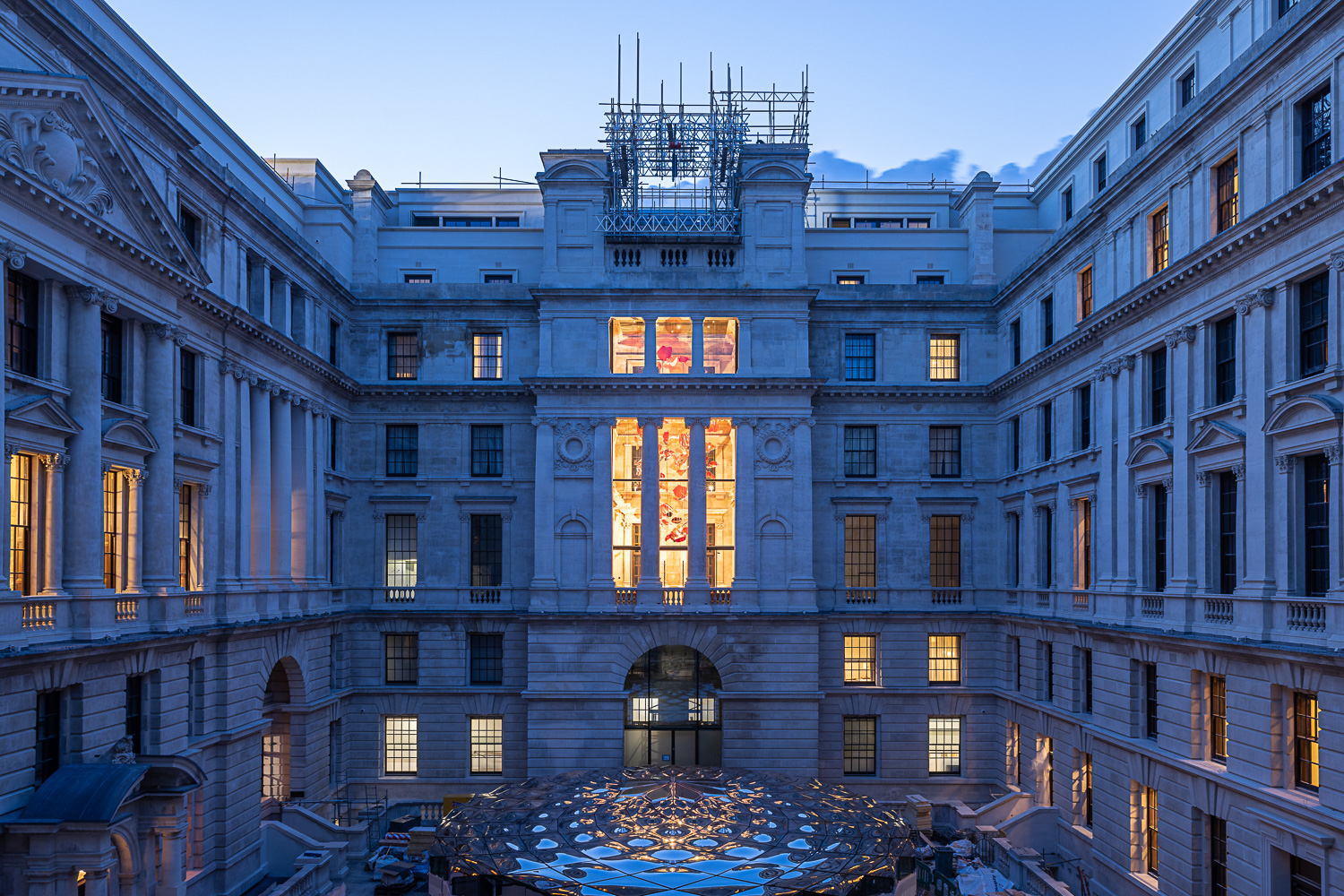 Each of the 117 glass petals was meticulously handcrafted to mirror natural poppy formations. The installation offers a grand view of a poppy blossom both when viewed from below and from The OWO's Grand Courtyard.
Experience Lasvit's "Poppies" in Raffles London at the OWO - a harmonious blend of history, art, and design