A Sonata for Luxury
The Robb Report penthouse at the Concourse Skyline is the epitome of urban grandeur, offering luxury living with 360-degree views on the city of Singapore. Along with 20 other luxury designer brands, LASVIT created a piece of art which hangs suspended in a living room on the top of the world.
The glass bubbles floating above the grand piano symbolize notes coming out of this prized musical instrument. There is a total of 103 delicate hand-blown glass components, all together creating a splendid sonata for every visitor's eyes. In this place, the beauty of music is transformed into the beauty of glass.
Organized Charms
Chaos may be a ladder, but sometimes each of us just wants to calm down with something organized and simple. The owners of a private residence in Kolkata can sit on their sofa and observe the game of strict geometry, and let themselves be carried away. The installation is inspired by the elegance of mathematical patterns present in nature, paying homage to their perfect symmetry.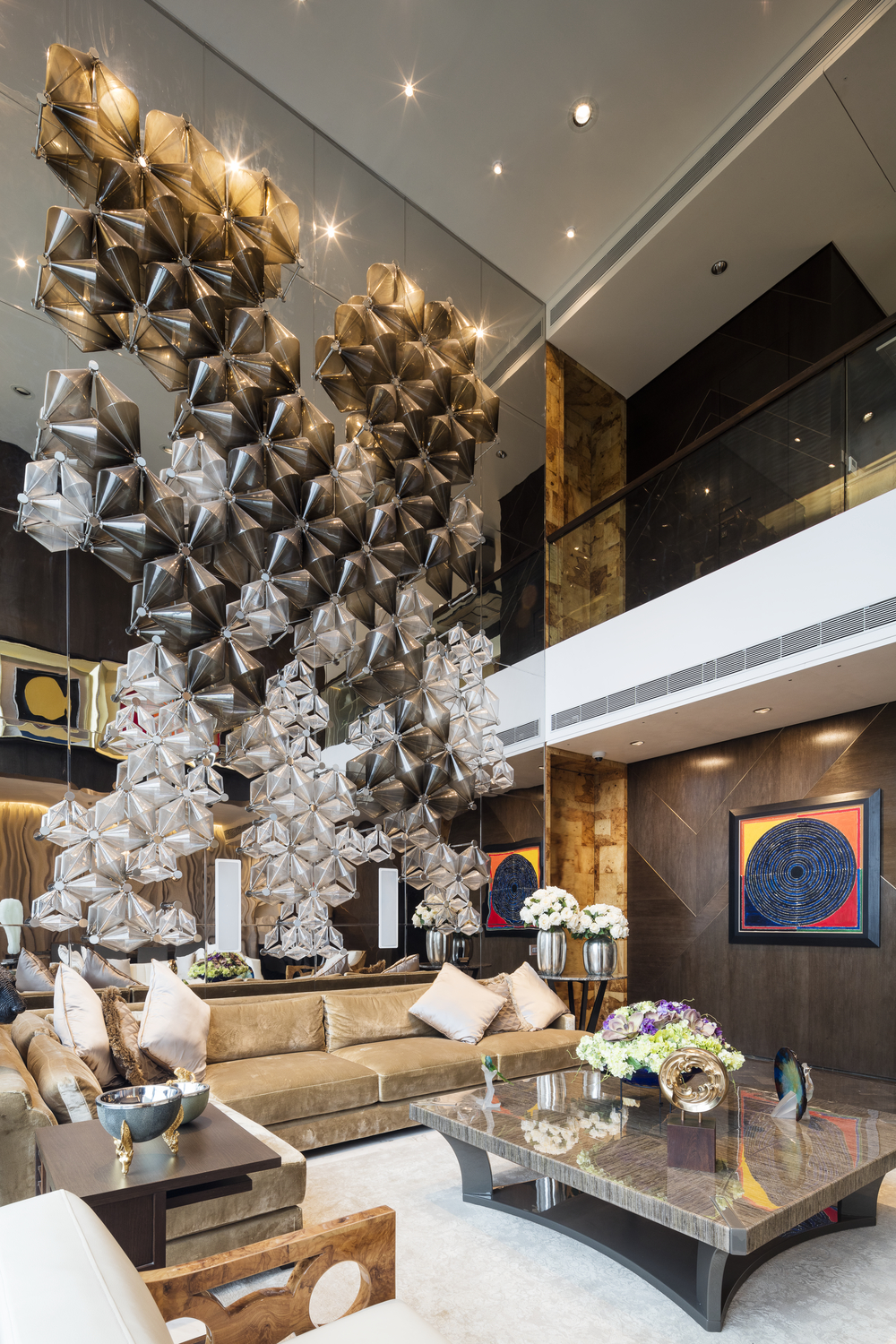 The glass wall is made from dozens of hand-shaped glass components together weighing approximately 500 kilograms. It is 4,5 meters wide and is even taller. Smoky and clear glass pieces are tied together in the shapes of flowers, adding a dash of timeless design to the whole interior.
On the Wings of Fragile Beauty
Living in the world's major port and transportation hub, the owners of a private residence in Guangzhou entrusted LASVIT to design the first-ever kinetic installation in China. Overall, twenty pendants fill the hall of the residence with fragile beauty, all of them the result of disruptive technology artfully coupled with Bohemian craftsmanship.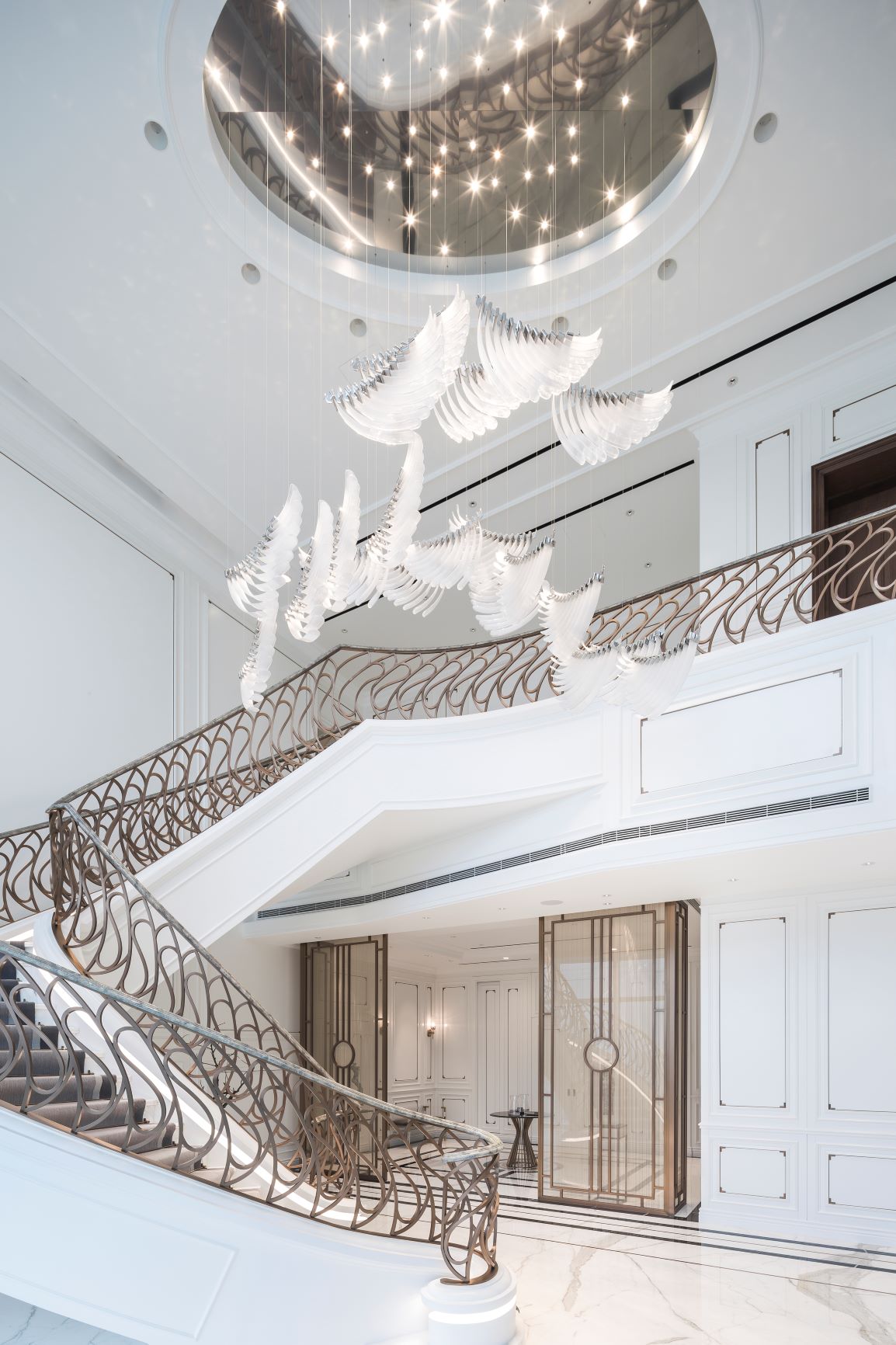 The installation celebrates the grace of a bird's movement. Each gentle wing consists of 12 pieces of hand-blown glass in a combination of clear and sandblasted pieces. Twelve glass components are fixed in a way that depicts the layered feathers on bird wings. The composition of wings dancing to the silent rhythm of heavenly music gives each guest a moment of quiet inspiration and refreshment at the same time.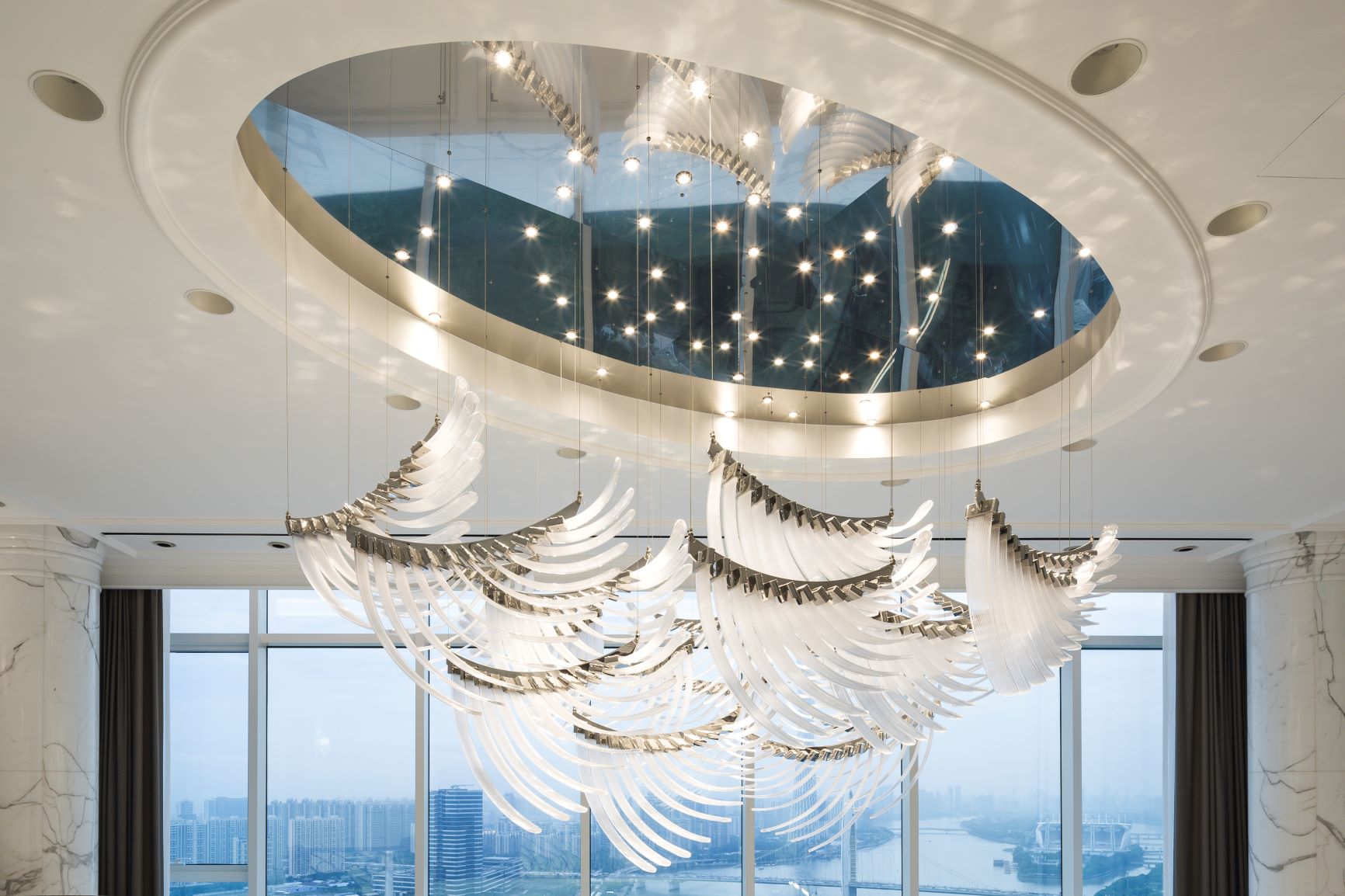 The beauty of glass can change the overall atmosphere of any living area, turning it into an oasis of peace and art. If you are ready to adorn your home with a captivating yet soothing tailor-made glass masterpiece, please contact us here.
More inspiration is just a click away!
Follow #LasvitDesign and stay connected to the beauty of glass through our social media channels – Facebook, Instagram, Linkedin, Pinterest, Twitter, and WeChat (scan QR code below).