Precious drops
LASVIT's bespoke installation adorning the Dhamani Villa in Dubai perfectly captures the essence of its owners' personalities and lifestyle. The Dhamanis are among the most respected jewelers on the Arabian Peninsula, having always remained true to a superb level of craftsmanship. The same highest standards were also required when choosing lighting for the new family residence.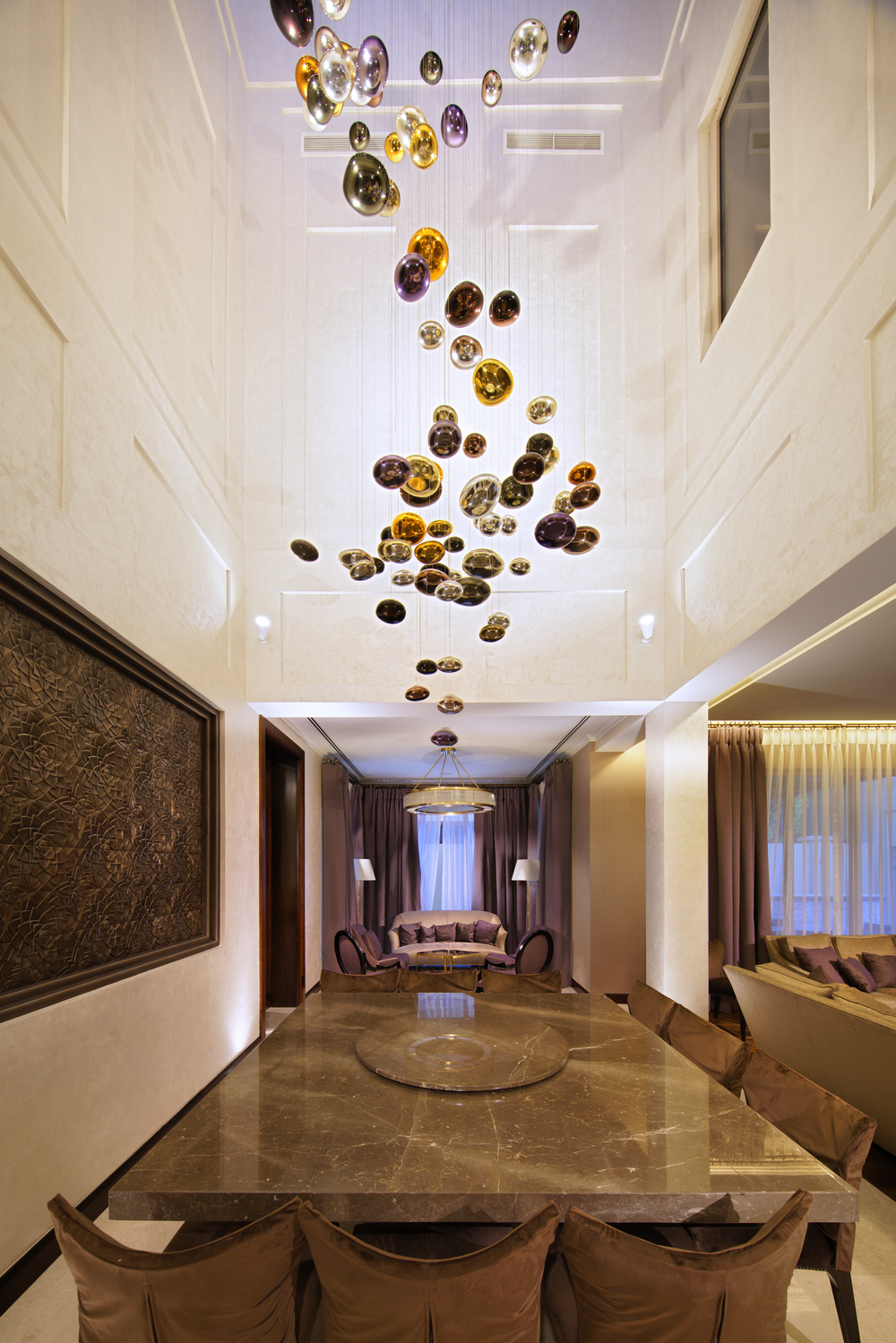 The family dining area opens onto the multi-level lighting sculpture inspired by precious metals – mostly used in jewelry and in their melted state. The overall look and feel of the particular space also largely defines the size, shape and color of the components used, reminiscent of the fine art of Oriental jewelry-making.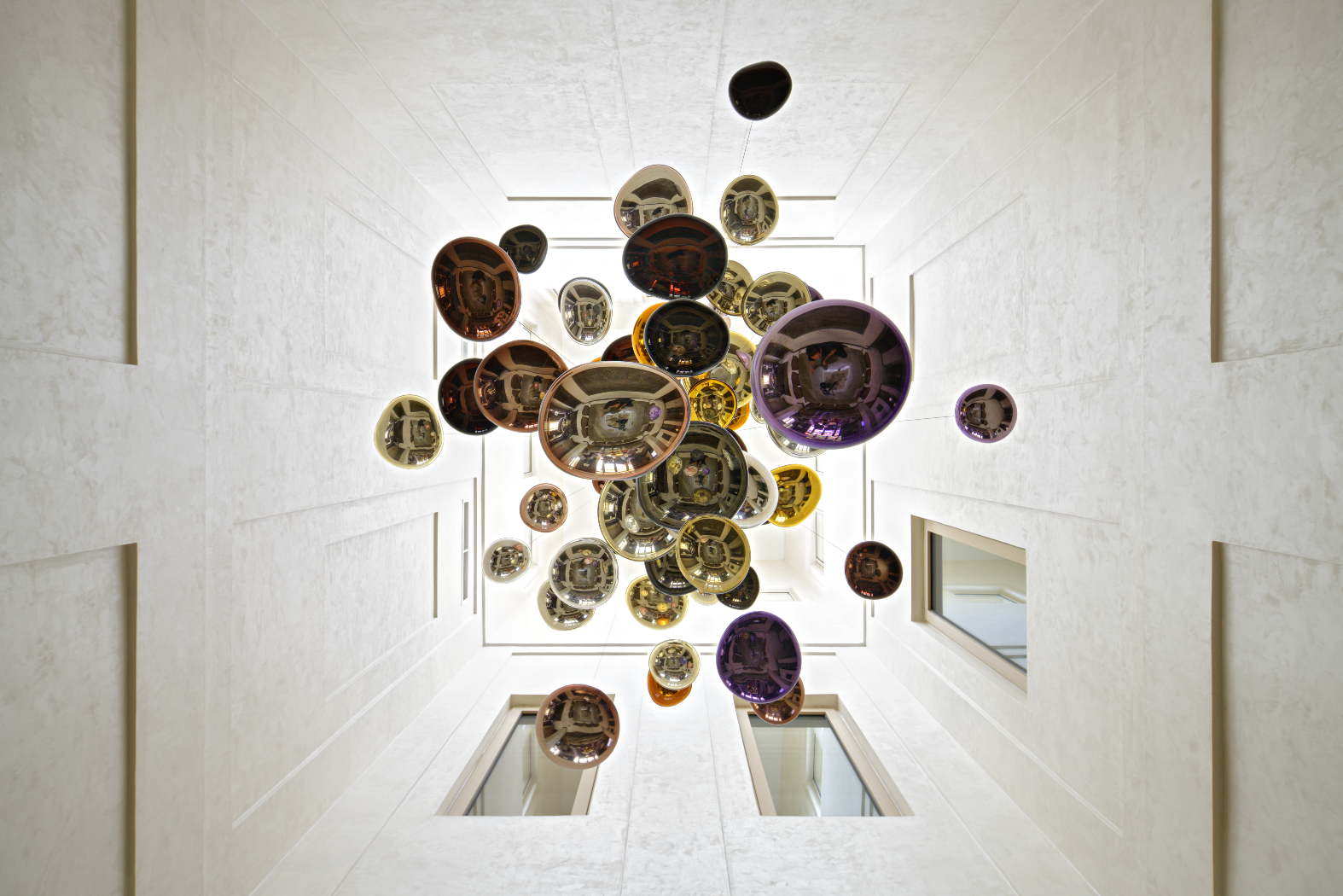 A waterfall of gemstones and crystal
A spectacular private residence in Amman, Jordan houses two splendid masterpieces tailor-made with Bohemian perfection. Both of them pay tribute to mythical treasures ingenuously hidden under the sand dunes of the Arabian deserts.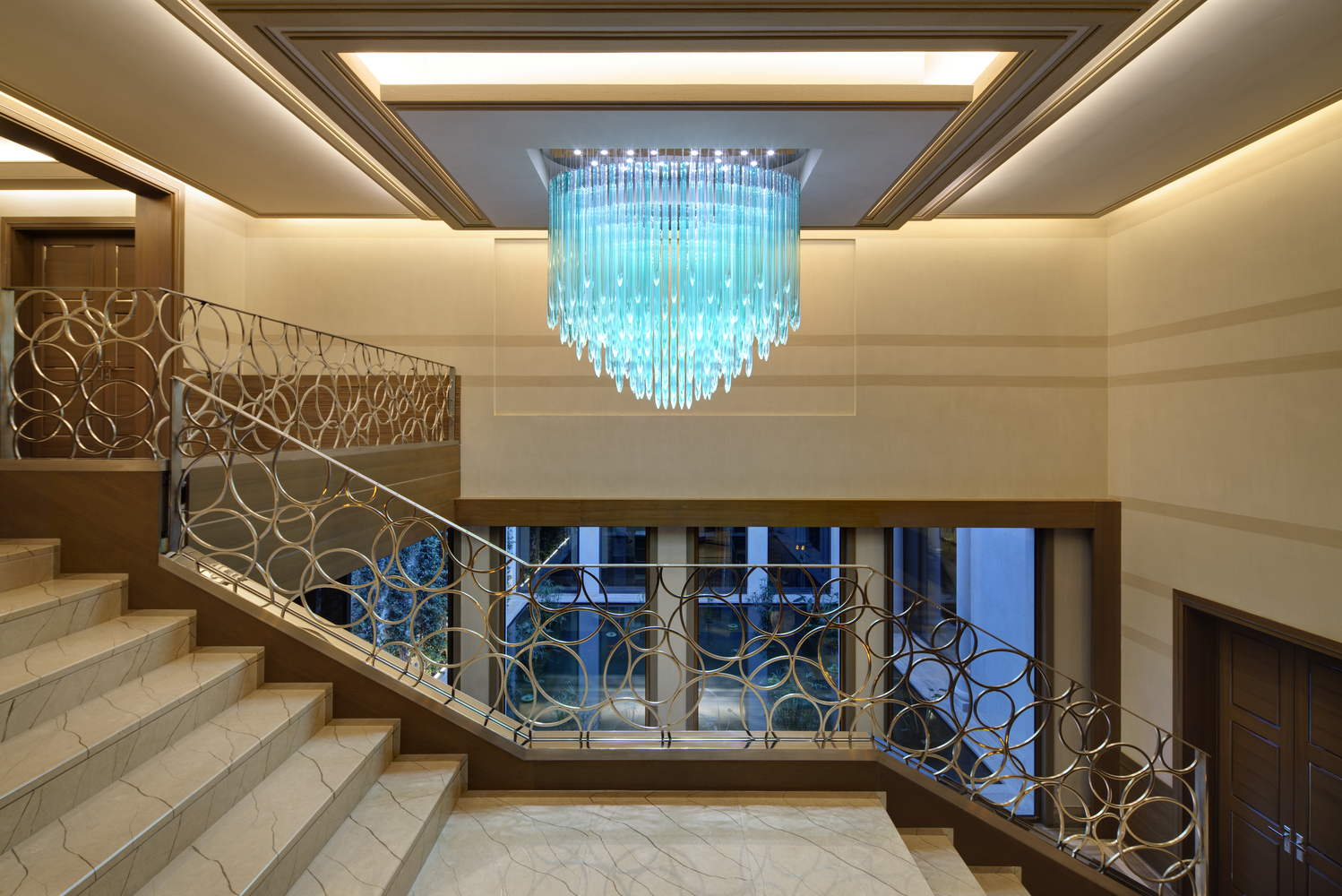 Come closer and become enchanted by breath-taking strings of azure crystal hanging majestically from the ceiling in the entrance hall, and get mesmerized by the glass-made cascades of precious stones which cast their light in the living room.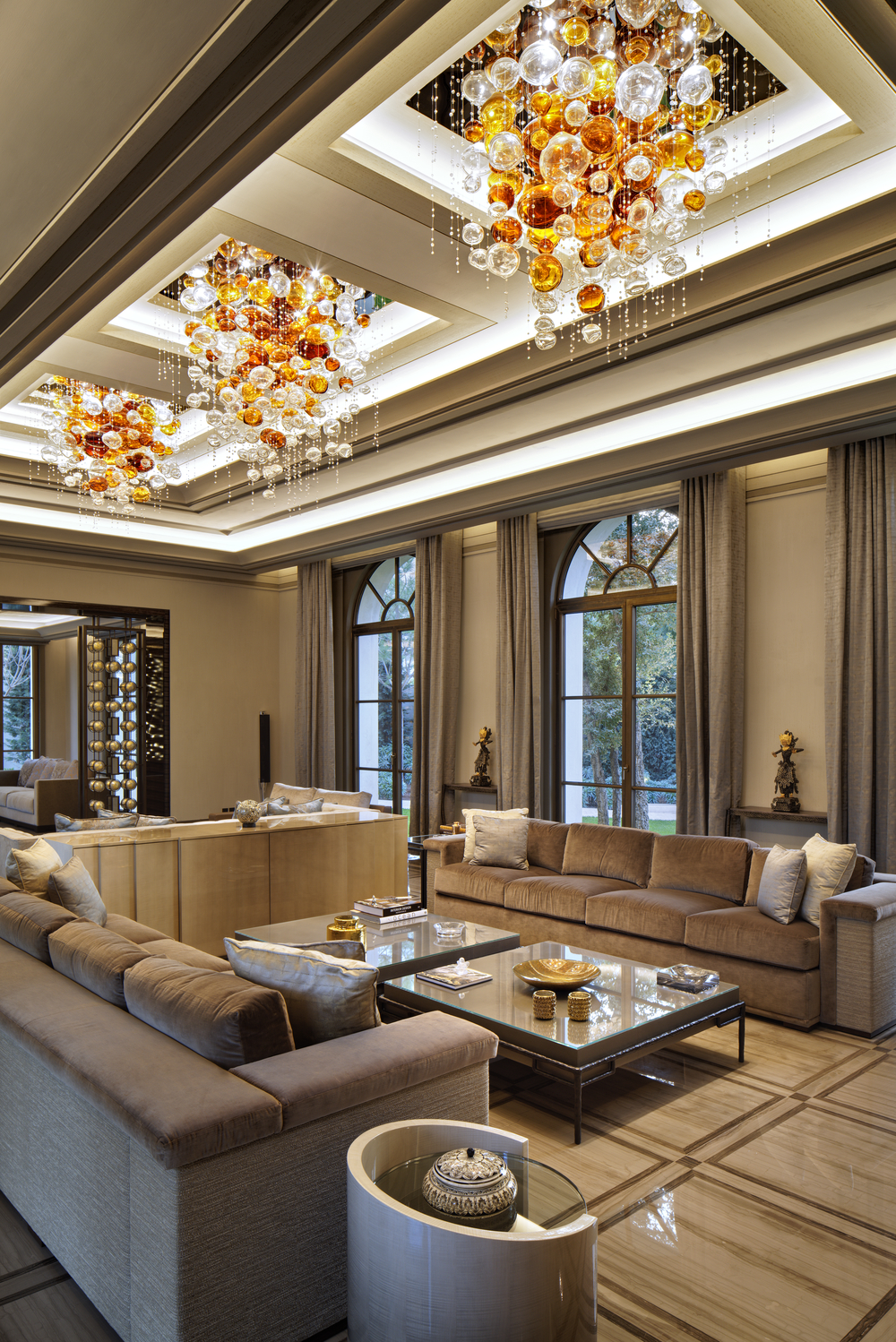 Living in one of the oldest cities on the planet as well as one of the New 7 Wonders Cities, the owners of a private residence in Beirut wanted to materialize both the wisdom of the past and the prospects of a budding future in a single piece of art.
The falling glass leaves, which hang above the residence's dining room table, reference the passage of time, and whisper of a blooming future with a dash of luxury French aesthetic. Would you like to watch the eternal spin of the wind right in the comfort of your home? Then explore our Dancing Leaves ICON.
We aim to capture the essence of our clients' personalities and lifestyles, imprinting their ideas and desires  with Bohemian perfection. If you are ready for the luxury of becoming a co-designer of your own story embodied in the beauty of light and glass, please contact us here.
More inspiration is just a click away!
Follow #LasvitDesign and stay connected to the beauty of glass through our social media channels – Facebook, Instagram, Linkedin, Pinterest, Twitter, and WeChat (scan QR code below).