While many glassmakers were forced to close down, the craftsmanship in Northern Bohemia is constantly thriving. The respected know-how has been handed down for over 1000 years in a region that can pride itself on the second-longest history in the industry. There are still companies creating everything from Christmas decorations to magnificent lighting installation out of glass.  
LASVIT is one of these companies based in the Lusatian Mountains with its own glassworks LASVIT Ajeto in the heart of the Crystal Valley near Nový Bor. Our mission is to bring beauty, happiness, and a piece of the Bohemian soul to clients worldwide, and thus change the world for the better.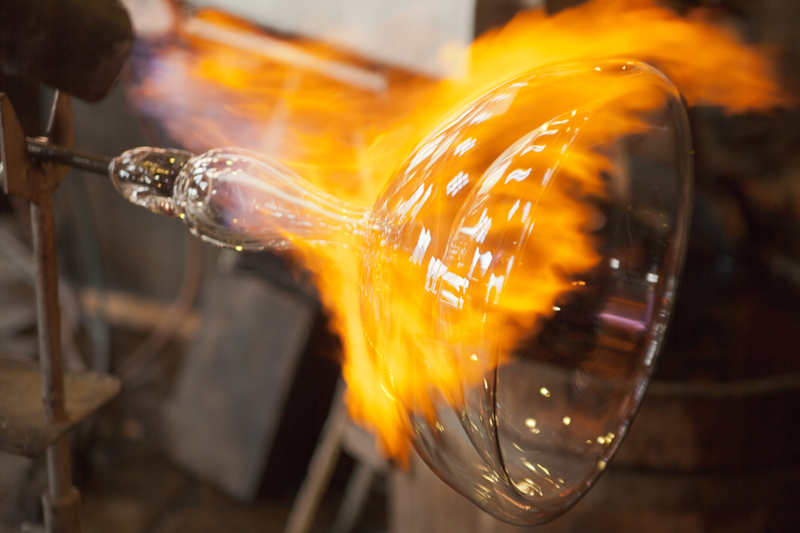 Students can become apprentices of the craft as soon as they turn fifteen years of age. All the special techniques, tricks, and practices are handed down from the masters, together with the local identity. To get the magic just right, you need to grow up with it and practice your entire life.
You can get all the technology, study all the methods, and mimic all the movements, but to become a true glass master, you need to embrace the local genius.