As light fuels all life, mycelium thrives without it – flourishing in the quiet dark of the underground. The illumination of Symbioosa figuratively emerges from the darkness to shine.
"Many mushrooms glow in the dark, and there have even been experiments which noted mycelial sound waves, suggesting that they are unique living organisms. They may not have a brain, but they are part of an immense network – mycelium. And our lighting is just as intelligent," say Eva and Marcel Mochal of LLEV design studio.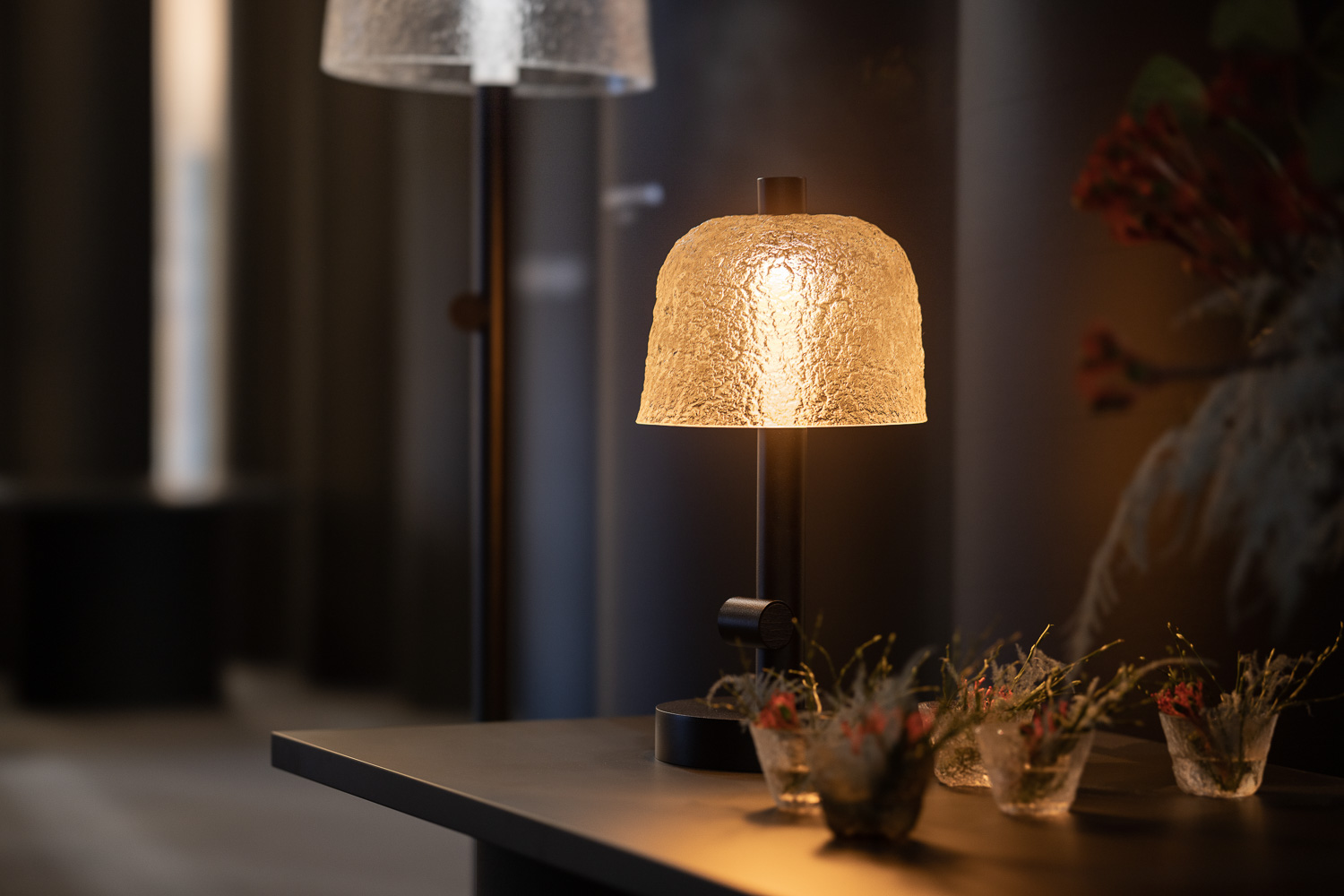 Natural Light
Our lamps pay homage to natural light cycles, aiding the restoration of the rhythms we once had before artificial lighting redefined our existence.
"It is not healthy to spend your evenings exposed to white light, and that is one of the primary reasons we developed Symbioosa. Our light breathes in rhythm with the daily light cycles and creates optimal lighting conditions for all times of day and night," adds the creative duo.
For the first time, Lasvit has utilized a two-channel system that allows users to choose from a spectrum of white and yellow light, or custom-set the light's intensity and composition based on what's optimal for the morning, afternoon, or evening.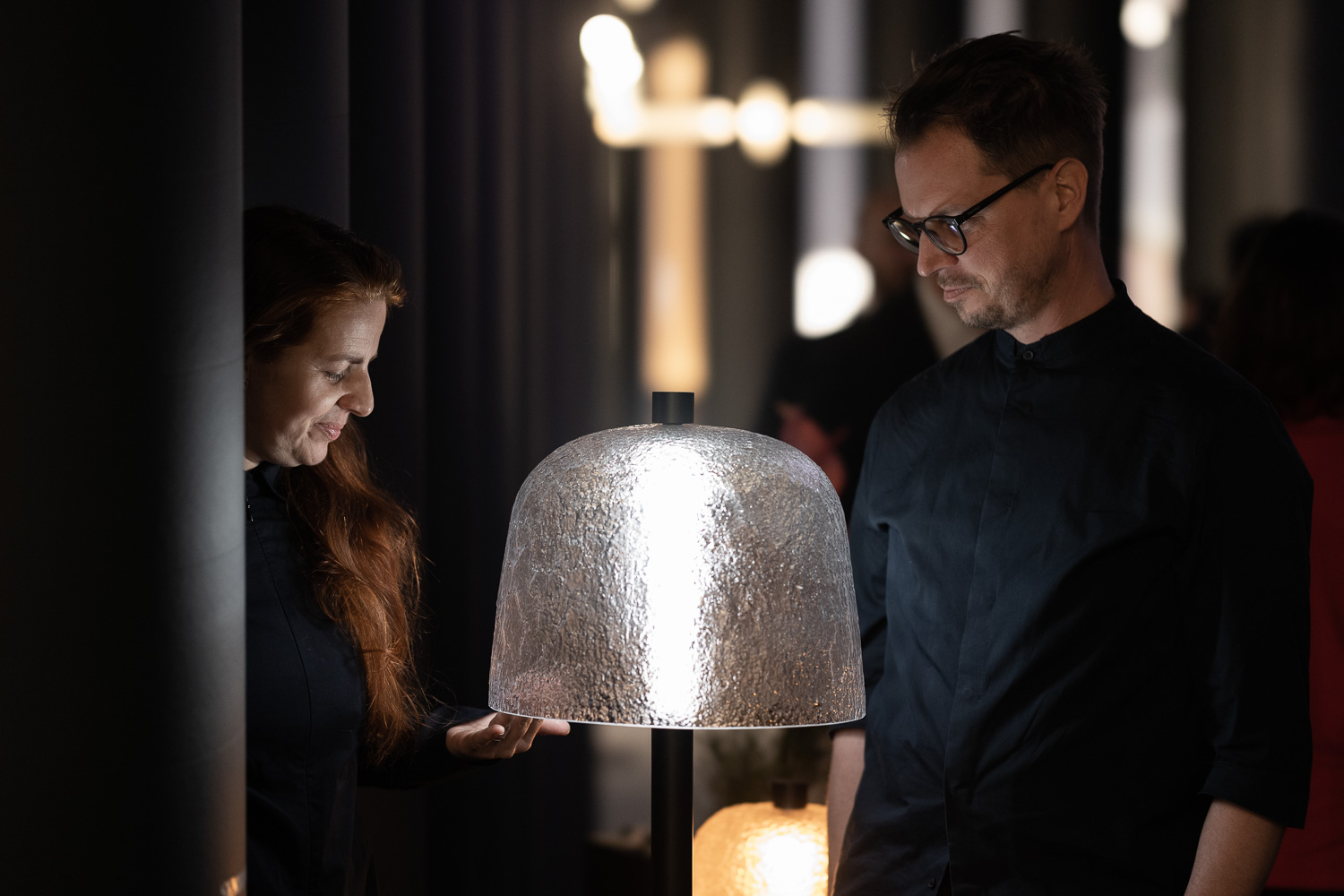 Organic Shapes and Waste
Mycelium is serves as more than just an inspiration; it plays a functional role in the manufacturing process of Symbioosa. The lamps are crafted by blowing glass into mycelium molds, causing the glass to transform upon heated contact and create unique organic structures.
Post use, these molds are effortlessly decomposed through wholly ecological methods – merely composting.
This isn't Lasvit's maiden voyage with these molds. Last year, we unveiled the collection Symboll, another masterpiece designed by the LLEV studio. It proudly stood as our pioneering glassmaking project to integrate this element into its production process.