The attic studio shows off four new collections and numerous lighting installations, one of which was made by the company's creative director Maxim Velčovský.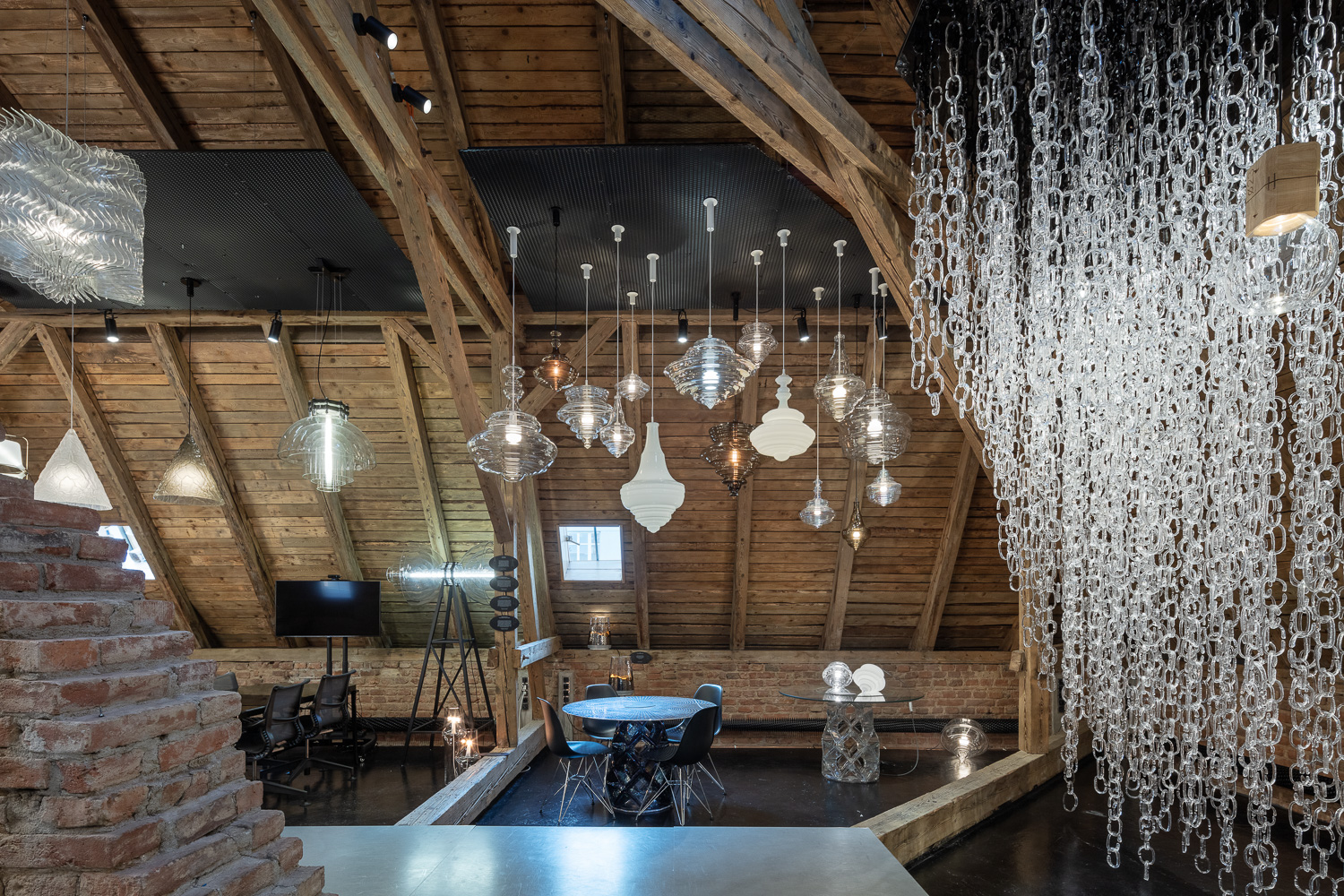 "This year has not been kind to global exhibitions, but it has allowed us to show off our new products at home in the Czech Republic. We are happy to be able to present the beauty of light which is born in Northern Bohemia to a Czech audience as part of an event which we regularly take part in. Although our works shine all around the world, inspiration comes from home," says the company's founder Leon Jakimič.
The creative director Maxim Velčovský is presenting his installation Chain, which combines glass and metal. The installation looks very fragile, despite the fact that it also features massive pieces of metal. Its tenderness is further enhanced by the glass chain links as well as its hand-crafted glass blossoms.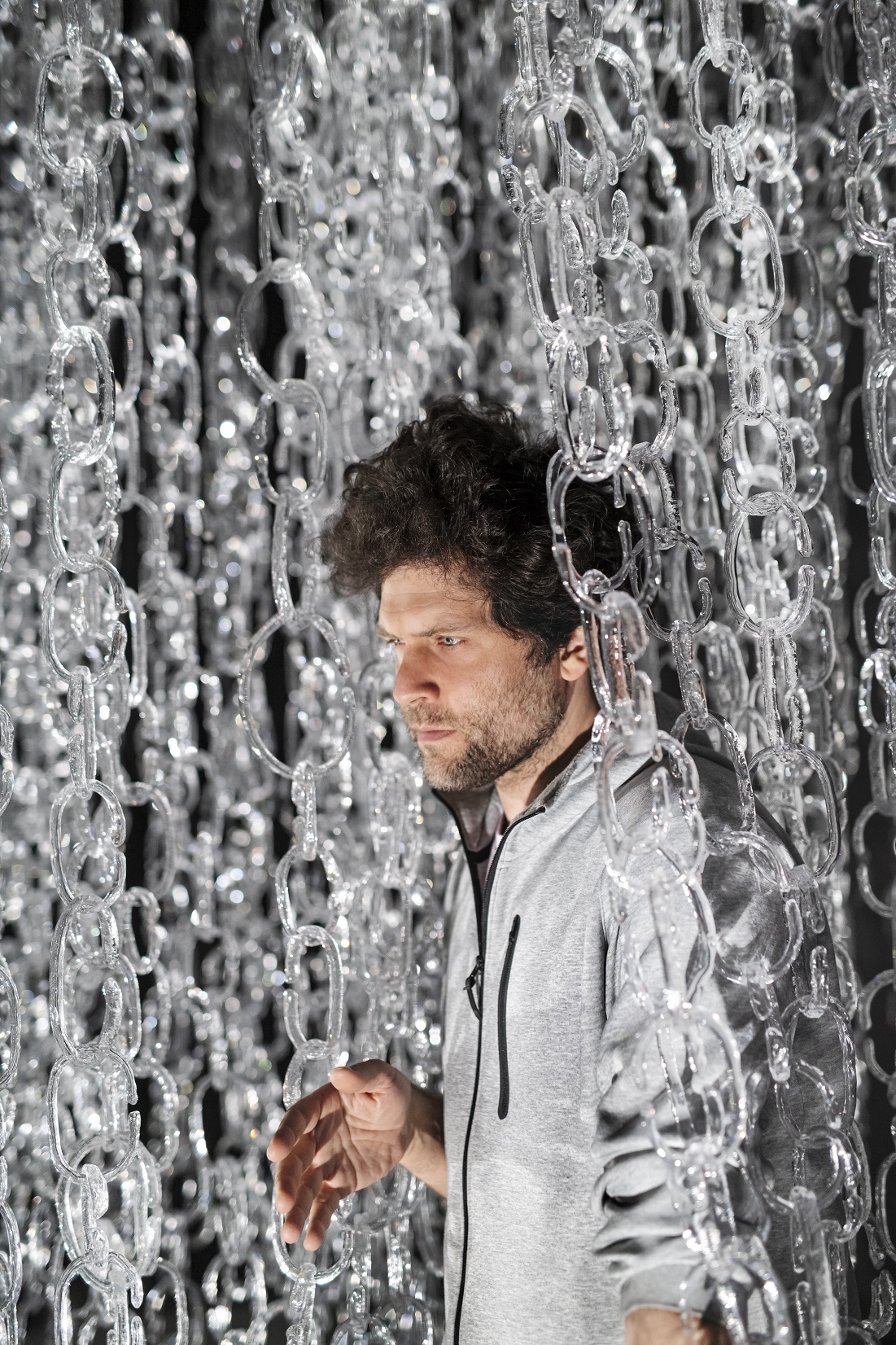 In another part of the showroom, one can see the installation Herbarium which the company presented as part of the online campaign The Nature of Glass.
The installation consists of unique glass components which show the imprints of flowers collected in Northern Bohemia. Herbarium is thus a reflection of the glassmaking craft and the land from which it hails.
Ready-to-shine collections
Because LASVIT also works with the motto that glass is beautiful in any size, during the last few years it has been focused on making lighting collections which are able to adorn a great hall just as as well as any smaller living room or bedroom.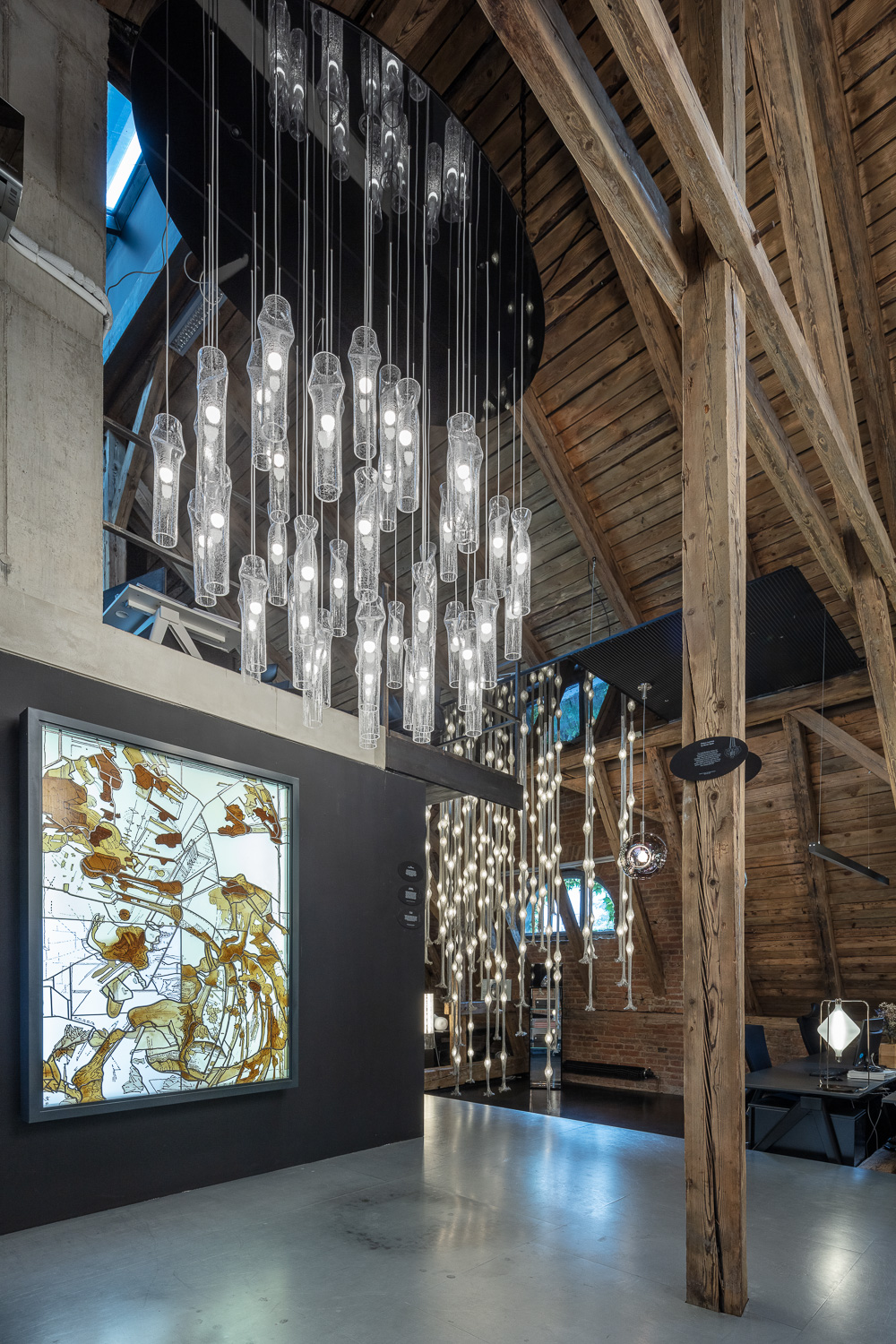 As part of the Designblok event, the company shows off all the four lighting collections presented as part of The Nature of Glass project – Volcano, Globe Metro, Spacey, and Press Iced.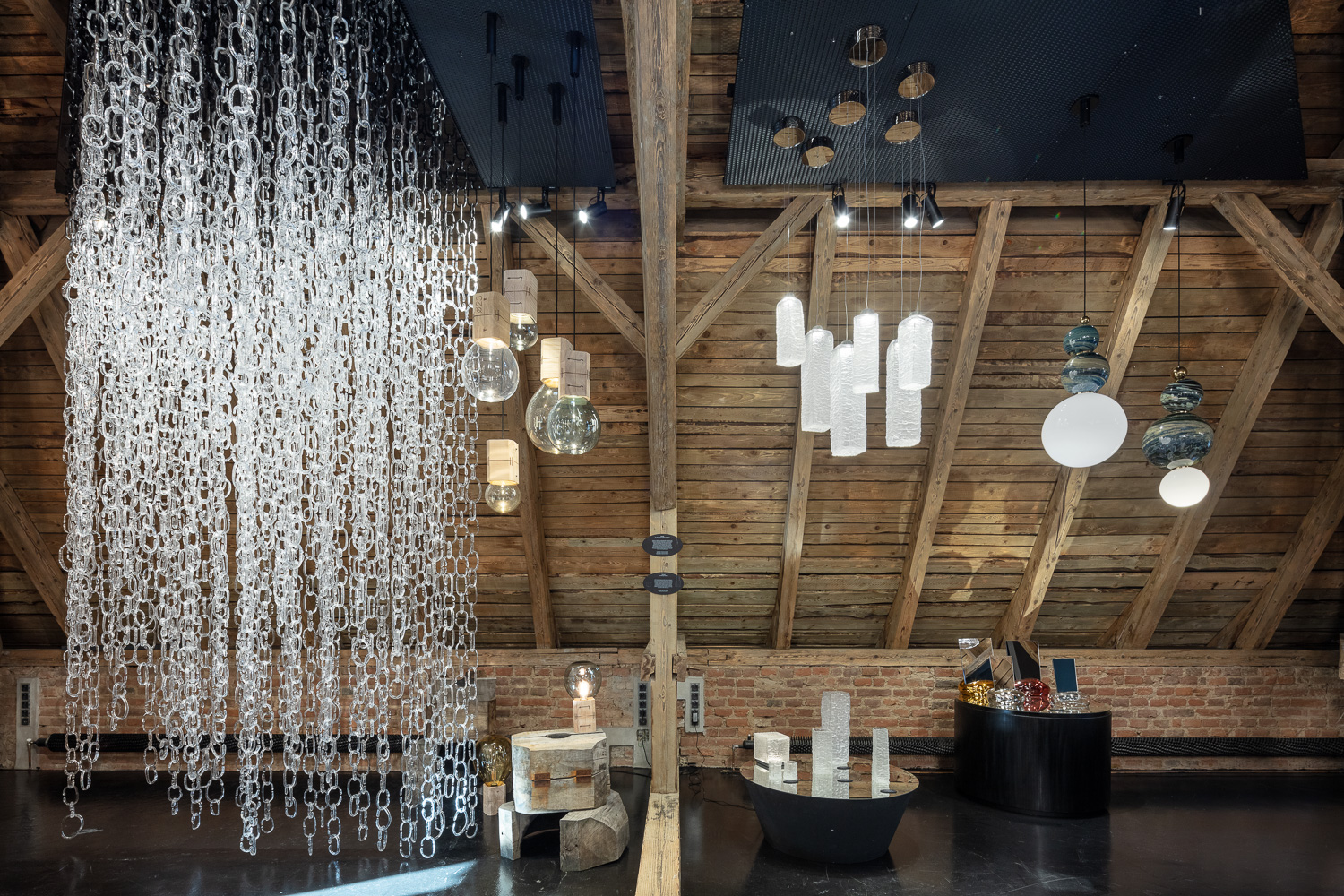 The company's showroom is open to the public throughout the year from Monday to Friday (9.30am – 6:00pm) and will open on Saturday (10:00am – 6:00pm) and Sunday (11:00am – 5:00pm) for Designblok week (Oct 7 – 11).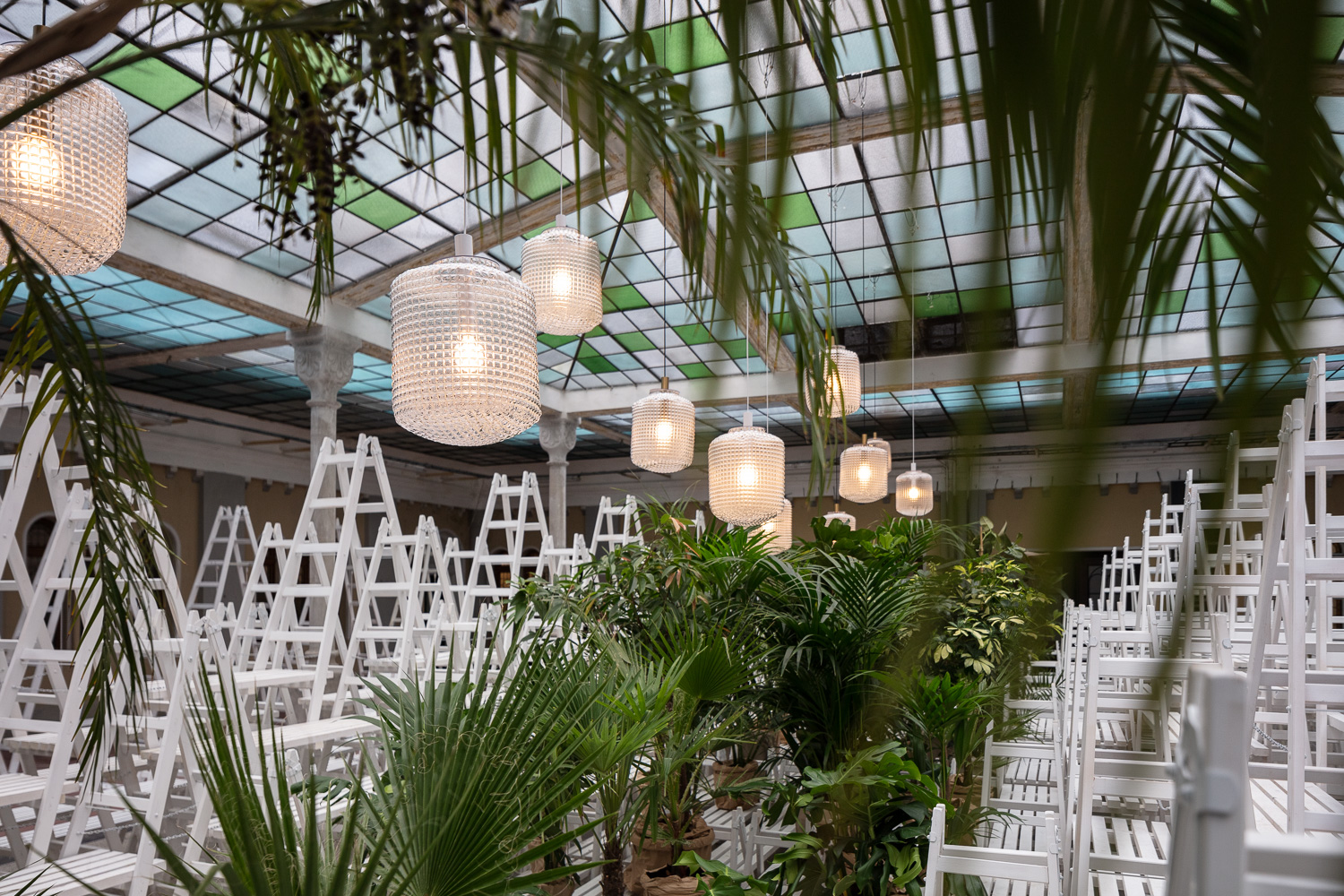 Inspiration is just a click away!
Follow @LasvitDesign (#LasvitDesign) and stay connected to the beauty of glass through our social media channels – Facebook, Instagram, Linkedin, Pinterest, Twitter, and WeChat (scan QR code below).