Sailing across the uncharted territory of luxury yachting trends can be as exhilarating as it is challenging. Just like any field of design, luxury yachting is heavily influenced by emerging trends and aesthetics.
"Our clients often lean towards modern design, drawing inspiration from evolving architectural and yacht interior trends. Yet, the final design results from a nuanced blend, influenced by the unique tastes of the yacht owner," says Silvia Preda, Lasvit's project consultant specializing in nautical projects.  
Embracing Contemporary Trends in Yacht Lighting
An influential compass guiding this journey is the prestigious World Superyacht Awards, organized annually by Boat International Media. This esteemed event celebrates the finest yachts from the previous year and is judged by a panel of superyacht owners and industry leaders. Comparable to a "fashion event" in the yacht world, it serves as a place where we draw inspiration and, if we look closely, predict upcoming trends.
This year's winner of the Motor Yacht of the Year, Kenshō, perfectly embodies the forward-thinking transformations in boat design. Commended for advancing the design, construction, and aesthetic of future yachts, Kenshō integrates soft natural tones of leather, teak, metal, and glass. All of this was curated by the Parisian design studio Jouin Manku, with whom Lasvit has completed two prominent projects featured in design magazines – Alain Ducasse's restaurant in the Morpheus Hotel in Macao and La Mamounia Hotel in Marrakesh.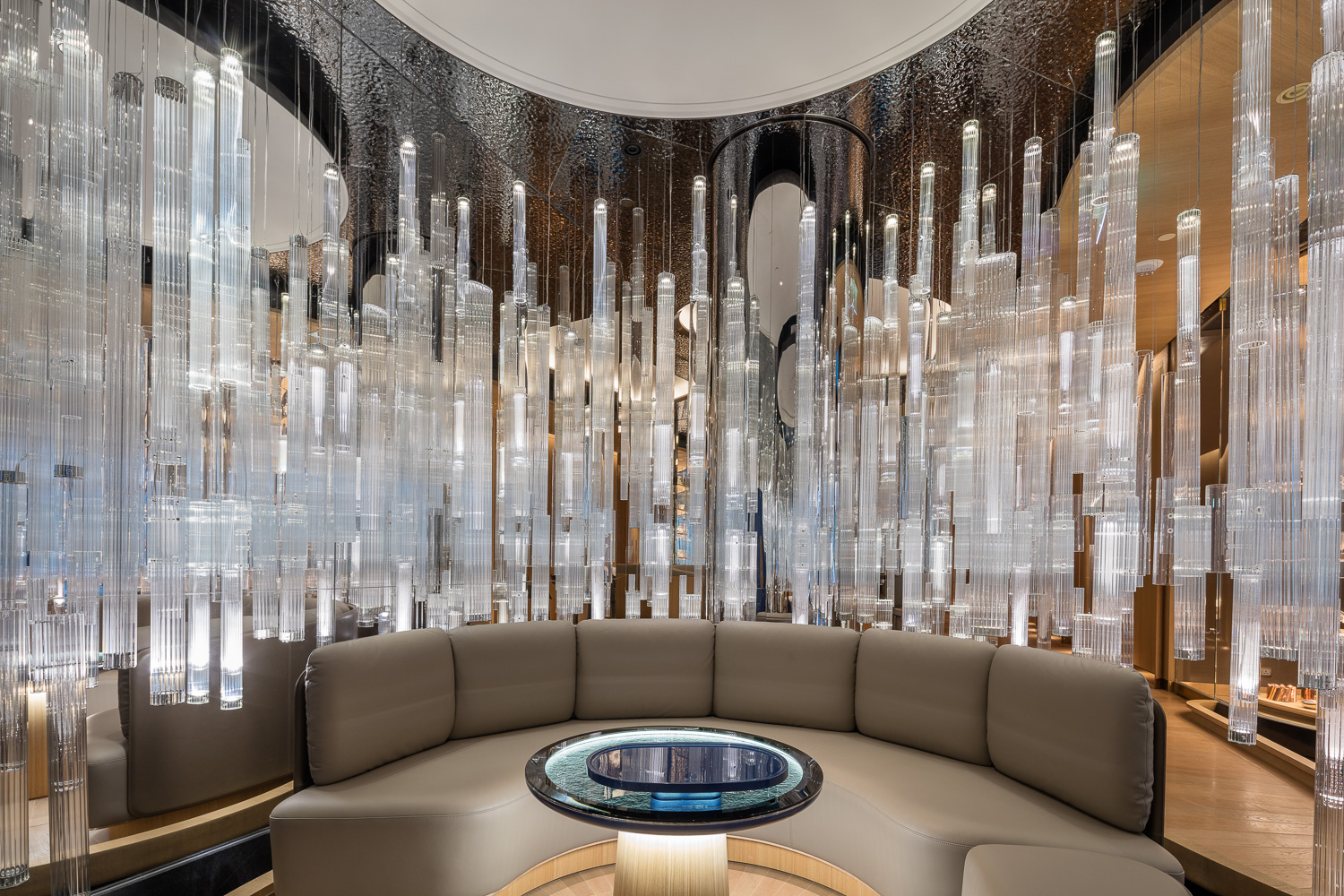 A Masterful Interplay of Lighting and Interior Design
The role of yacht interior lighting extends beyond mere illumination; it can shape the ambiance, lend depth to the design, and become a focal point of interest. This is where Lasvit operates, shaping the experience of the space on board through the interplay of light and design.
Lasvit works hand in hand with yacht interior designers. Sometimes, Lasvit designers have a "free hand," while on other projects, the interior designer already has a detailed idea about the lighting. On yachts like the Tatiana Superyacht, Lasvit worked in close collaboration with H2 Yacht Design to create a chandelier that not only conformed to the yacht's aggressive yet sleek styling but also complemented the client's vision. 
On the Motor Yacht GO, Lasvit's designers were tasked with creating a lighting masterpiece for a dinner table accommodating fourteen people. The lighting, designed by Katarína Kudějová Fulínová, drew inspiration from organic sea grass forms to create the "Sea Waves" chandelier, evoking the motion of underwater currents.
Whether the lighting serves as a focal point, as in these examples, or subtly "fits in" with the surroundings, depends on the design objectives and the client's preferences. As Jiri Vasicek, Lasvit's project consultant specializing in cruise ships, points out, lighting can either spotlight the most photographed areas or remain discreet, creating an aura of "hidden luxury."
Sustainability: Lighting the Way Forward
As much as we are committed to elegance and craftsmanship, we are equally dedicated to sustainable practices. With yachts often scrutinized for their environmental footprint, we believe in the potential for change, starting with our products. Glass, our core material, is infinitely recyclable and environmentally friendly. We use LED light sources to reduce energy consumption, and our packaging materials are eco-friendly and fully recyclable.
In the world of yachts, shipyards are making strides in sustainability, modifying and refitting existing vessels to conform to eco-friendly standards. Hybrid yachts are also on the rise, adding a new chapter to the narrative of sustainable luxury. 
At Lasvit, we see lighting as more than a functional necessity. It's an opportunity to sculpt the ambiance, to inspire wonder, and to harmonize design, craftmanship, and sustainability. 
Understanding the Unique Challenges of Yacht Lighting
In the intricate world of yacht design, creating lighting solutions is more than just about aesthetics and illumination. Yacht lighting must be specifically designed to withstand the unique conditions at sea – moisture, salt, and constant vibrations, all of which could significantly impact the longevity and performance of a standard lighting fixture.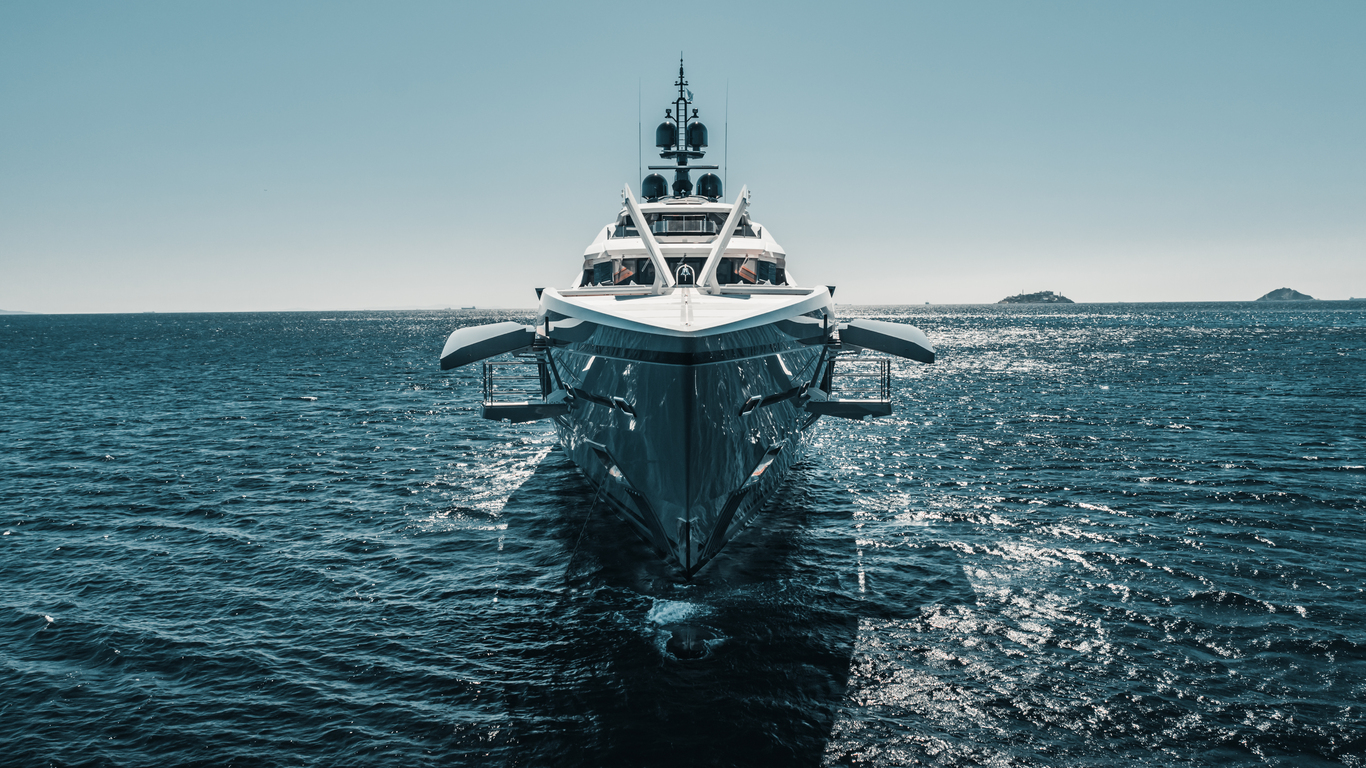 When crafting lighting solutions for yachts, Lasvit employs not only the finest Bohemian glass-making techniques but also advanced engineering to ensure that each piece can resist these conditions. The end result is a harmonious blend of functionality, durability, and artistry, truly capturing the spirit of high-end yachting.